Fact Sheet 16: Pakistan Floods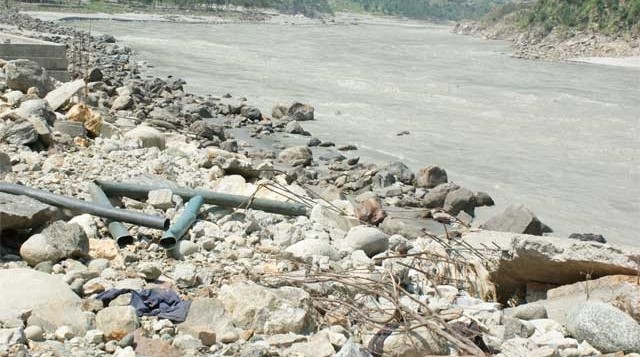 Issued October 28, 2010, 6:31 p.m.
It is reported in media that in the aftermath of the devastating floods a lot of people had become unemployed and there are chances of increases in the rate of child labor, misuse of children in drug trafficking, and extremist groups recruiting teenagers after gaining their sympathies.
Though according to various reports around 20 million people were affected by the recent floods, as per UN estimates a total 14 million people had been affected by the floods, which was severe than the 2004's Indian ocean Tsunami and earthquake in 2005. It caused millions of children and women to struggle for survival at that time.
The government has asked the donors to extend fresh lending for reconstruction of flood hit areas.
Highlights of the week are
The National Database and Registration Authority (Nadra) has issued one million Watan Cards and 300,000 computerized identity cards free of cost to flood affected families. So far Rupees. 20 billion ($ 0.23 billion) have been disbursed among the flood affected families.

As many as 250 trucks loaded with food and other relief goods have been dispatched to Pakistan by the Saudi Relief Organization as part of "King Abdullah's Relief Campaign for Pakistani people" in its 5th relief convoy.

The United States Agency for International Development (USAID) is hiring chartered accountant (CA) firms for audit of aid money to Pakistan. The USAID would conduct audit of financial aid, which was released to Government of Pakistan for carrying out relief activities and rehabilitation of flood affected areas.

Currently facing a shortage of $ 130 million, the UN children's fund (UNICEF) warned it might be shutting down offices operating very closely to the flood affected people if the funds are not met on time.

According to the Chairperson of National Commission for Human Development 20 million flood victims are in immediate need of a relief package as winter is approaching.

Pakistan Poultry Association mentioned that recent devastating floods have destroyed some 6000 poultry farms across the country giving a loss of Rupees 8 billion ($ 0.09 billion) to the industry.

The floods have wiped away 2.3 million hectare of land for cultivation, a meeting of the National Assembly's standing committee on food and agriculture was told recently.

According to data gathered by WHO, 99 cases of cholera among flood victims have been reported in the last two months.

Pakistan's fish import has significantly risen to 3,000 tones worth around $ 5 million this year in the wake of recent floods that ruined around 400 freshwater fish farms in Sindh and Punjab.

The Supreme Court on Monday issued notices to the federal, Sindh and Balochistan governments over the issue of floodwaters diversion and breaches in canals. The court also directed the provincial chief secretaries to prepare separate reports with complete data of the flood damages and submit them in the court by November 10.

Reconstruction activities are gaining momentum in flood-hit Nowshera and Charsadda districts. The prices of construction materials including cement, proper bricks and steel, have gone beyond the purchasing power of most people. Before the floods, people could buy 3,000 bricks for Rupees. 9,000 ($ 105). These are now being sold for Rupees 15,000 ($ 176).

The Punjab Government has released Rupees. 5. 45 billion ($ 0.06 billion) for rescue and relief operations in the flood affected districts of the province. Out which 4.4 billion ($ 0.05 billion) is used for rehabilitation and 1.05 billion ($ 0.01 billion) for rescue operations.

In 11 flood-hit districts in Punjab, 24 new vocational training institutes will be established. These include Rajanpur, Muzaffargarh, Layyah, Mianwali, D.G. Khan, Bahawalpur, Bhakar, Multan, Rahim Yar Khan, Sargodha and Khushab.

Punjab Disaster Management Authority will distribute 50,000 polyester quilts in seven flood-hit districts of Punjab, to help survivors to cope with winter.

The Balochistan government will set up 100,000 shelters for flood survivors from Naseerabad within two months.

2300 kilometers of roads were damaged in Sindh due to the floods.
Further Readings
Thanks but no thanks, say Pakistan at
http://tribune.com.pk/story/65852/thanks-but-no-thanks-says-pakistan/?print=true
Flood survivors demand Rs. 1 million in compensation at
http://tribune.com.pk/story/68102/flood-survivors-demand-rs1m-in-compensation/
Watery Khaipur Nathan Shah Wants Action at
http://tribune.com.pk/story/68103/watery-khairpur-nathan-shah-wants-action/
Call for preventing victimization of vulnerable people at
http://tribune.com.pk/story/68440/stop-further-victimisation-of-minorities-women-un/
This is the final fact sheet for the 2010 floods. All fact sheets will remain available on this website.