Exposure Visit Enhances Teaching and Learning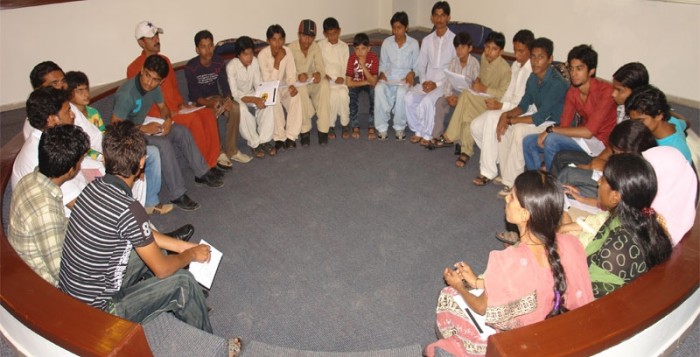 CWS-P/A's Political and Civic Education Program promotes knowledge among community members to better understand their roles and rights as citizens. The exposure visits continue to be a mechanism that works to promote a more peaceful and tolerant society.
During June 2012, an exposure visit for students and teachers from rural areas to the city of Karachi was organized. With the aim of taking knowledge back to their schools and villages, the participants came from the districts of Mirpurkhas, Tando Allah Yar, Khipro, and Kot Ghulam Mohammad. As many as twenty-seven participants engaged in activities that enhanced their confidence and learning. For many of the participants, Karachi was only a city about which they had previously heard.
During the exposure, participants visited the Pakistan Fisher Folk (PFF) to learn about the life of fishermen and their families. While visiting the PFF schools attended by the children of the fishermen, they expressed their amazement with the quality of the work displayed and the well-equipped computer laboratory. Project staff shared that this visit motivated participants to promote human welfare. The visit also included travelling to the Institute for Educational Development and Modern Montessori Training and benefited both teachers and students.
Junaid Ahmed from CWS-P/A accompanied the participants and shared, "The exposure visit will enable these youth to make more informed decisions about their future. At the same time, it is important for them to take back awareness on various aspects of civic life."