2020Wed21OctAll DaySun25FeaturedInteractive Theatre for Influencing(All Day) MurreeTheme:Quality and Accountability,COVID-19Type:TrainingRegister here
Time

October 21(Wednesday) 12:00am - October 25(Sunday) 11:59pm
Organizer
Community World Service AsiaLubna.hussain@communityworldservice.asia, wasiq.rehman@communityworldservice.asia
Event Details

5-Days Workshop on Interactive Theatre for Influencing

HOW WILL THE TRAINING BE USEFUL?

In many developing countries, theatre is used as a tool for engaging communities to create awareness on issues and is an easily understood and accepted communication tool. Theatre builds on existing traditions of communication and entertainment such as storytelling, puppetry, folk songs, and dance. It is seen as an effective medium used to educate and empower many communities; listening to their concerns, and then encouraging them to be included in solving their own problems. This workshop aims to prepare participants on theatrical skills and techniques to facilitate them in creating awareness of social issues through theatre in their respective communities. The participants will be able to explore the dynamics and utilization of modern theatre as a communication tool to address social issues in their respective areas. This seven-day residential training workshop will enable participants to explore the essentials of theatre. Participants will be able to explore the art of creating stories, improvisation with groups and skills to develop issue-based content for interactive
theatre performances.

Meet the Trainer: Zahoor Hussain Joya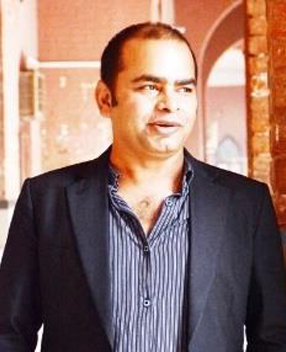 Mr. Zahoor Hussain Joya Executive Director of Sojhla Centre for Services and Bureau Chief at Din News, a famous theatre trainer and documentary/short film director, he has experience in writing plays, directing all types of theatre performances and a well-known human rights activist. He started being more active as a youth trainer in local actions by giving workshops on promoting the interactive theatre method, theatre
for social inclusion, training to imagine, storytelling for empowerment, training for trainers, conflict management tools for youth workers and tradition faces contemporary living and many others. Also worked and participated on international training and research projects in Philippine, Indonesia, Bangladesh, Malaysia, Nepal, Netherlands and India.
WHAT WILL YOU LEARN?
The objectives of this workshop are as follows;
Explore the process of using theatre as a tool to sensitize the public/communities
Learn the integration of community issues in a theatrical performance with engaging presentation techniques
Use theatre as an effective tool for effecting behavioural change within communities & empowering them to influence change at the local level.
Enable the participant's ability to overcome conventional difficulties/situations/scenarios on the street or public performance venues
WHO IS IT FOR?
This training workshop will be very effective/beneficial for all those who are working in the field of theatre with communities on social issues by using different approaches.
REGISTRATION FEE:
PKR. 10,000/- (Including accommodation, meals, training material, certificate, and technical assistance). Early-bird Discount – 10% (for applications received before September 20, 2020. 40% Special discounts for females and organizational groups.
P: 051-2307484
M: 0345-5000817 – 0345-5007287
Lubna.hussain@communityworldservice.asia
wasiq.rehman@communityworldservice.asia
RSVP to event
Make sure to RSVP to this amazing event!
Please let us know if you can make it to the event.
OpenSpaces Still Available
Can not make it to this event?Change my RSVP