Home
Newsroom
Alerts
Effective Organizational Development is at the heart of a successful organization
Effective Organizational Development is at the heart of a successful organization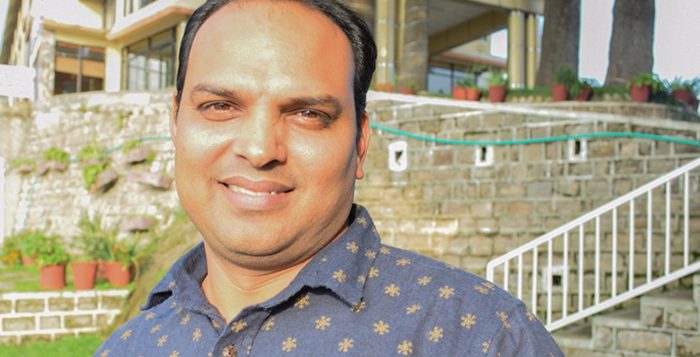 The Diocese Development Secretariat of Multan (MDTA), an independent organization, developed their first ever strategic plan for the years 2017-2020 after attending a four-day capacity building training on Organization Development (OD) in September 2016. The training organized by Community World Service Asia aimed at enabling participating organizations to better respond and adapt to changes and developments in the sector to achieve organizational efficiency and increase productivity.
Kashif Kamran Khan, working as Head of Development and Emergency Programs since the last four years at MDTA, speaks to us about the changes and growth him and his organization experienced since learning OD concepts at the training. Kashif joined MDTA as it re-established itselfand adopted a newer and more "modern" approach to its programming. In these last four years, he has worked in various departments of the organization, from Finance, to HR, to M&E and on field project implementation. MDTA did not have a separate OD department, but as a head of development Kashif applied many OD concepts in various departments to enhance the efficiency of his team.
Without a proper OD unit, MDTA also did not have any HR, Fund raising or any other program policies developed. This led to them facing many challenges, specially when building partnerships and networking externally with partners and donors. Due to the absence of a structured OD system, there was no organogram developed either which meant there was no hierarchy to follow, leading to countless confusions for staff and other stakeholders on a daily basis.
Kashif felt that the organization development unit plays one of the most important roles in an organization. Having acquired a MPhil degree in Business Administration with a specialization in HR, Kashif had been waiting and looking for an opportunity to be trained on OD as he felt it was vital for him to do so in order to fulfill his responsibilities as Head of Development for a newly "reestablished" organization. This training was a perfect opportunity for him.
"I really looked forward to this training and for all the right reasons," recounted Kashif. "All the knowledge and learning received in this training was very educational for me. I learnt concepts, policies and methodologies which I never got to learnt in my MPhil classes either. The facilitator for the training did a great job."
"I learnt about different Hierarchy models which I have now applied to develop an OD model for MDTA," acknowledged Kashif. "The facilitator's teaching style was very interactive and participatory. He taught us theories that we did not even know existed before."
"Taking my learnings from the training and putting them into practice, we at MDTA have recently developed our Strategic plan, introduced new program policies and have applied many new concepts into our programming and management. Now most of our employees are familiar from the OD concepts."