Early Childhood Education – Engaging Teachers and Parents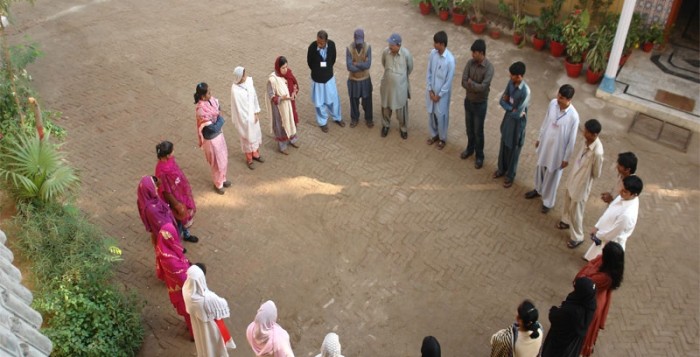 Trainings on early childhood education and awareness sessions about the role of family and community in early childhood education were held in December in district Mirpurkhas, Sindh province. Twenty-six teachers were imparted knowledge about the topics, some of them were; early childhood classroom environment, learning through play, and observation and assessment skills. The training also focused on improving early childhood education for marginalized children and children with disabilities.
While participants significantly enhanced their knowledge during five days of theoretical and practical learning, a family and community participation session held soon afterwards aimed at increasing the involvement of parents in their children's mental growth. Thirty-five participants attended the session, which included a summary of the training attended by the teachers, they also developed ways of linking their professions, talents, and skills with early childhood education and the curriculum as well as enhancing participation in school and classroom.
The session concluded with their commitments to contribute towards the betterment of their children's education.
The parents were very positive about these sessions. "Today we came to know that children can learn from ways other than books. I will tell my children about seasonal crops and different types of plants," remarked Rain Dhan, a farmer who attended the session.
"I will teach children about weighing scales by practical demonstrations and by taking tools with me," commented Pehlaj Kholi, another training participant.