DRR Platform Takes Next Step in Afghanistan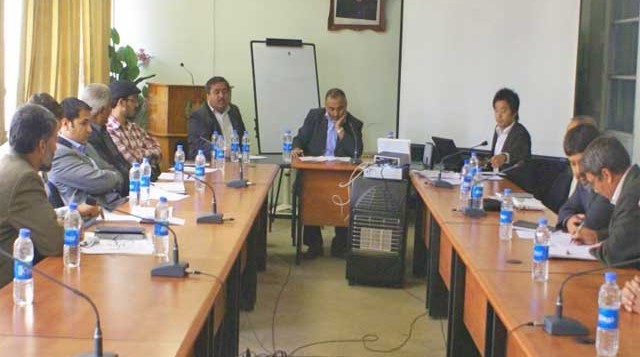 From October 18-20, 2010, CWS-P/A in collaboration with Afghanistan National Disaster Management Authority held various consultation sessions with the Afghanistan National Disaster Risk Reduction Platform. The purpose of the sessions was to initiate a Strategic National Action Plan. SNAP will serve as a road map for disaster risk reduction and climate change adaptation once it is finalized and legalized.
The road map will incorporate previous strategies and commitments on disaster management. Once this strategy is legalized by Afghanistan's legal system, a milestone expected in early 2011, all humanitarian stakeholders including UN agencies, local and international NGOs, government, and donors will be bound to work together for the common goal.
Close to thirty agencies representing government ministries, UN agencies, local and international NGOs, and Red Cross/Crescent attended the series of consultative sessions which addressed SNAP topics such as identifying key stakeholders, a practical and optimal structure for implementation of SNAP, and updates from agencies in terms of policies, strategies, plans, and programs.
Next month, more than one hundred delegates are expected to attend a national consultative workshop. Participants will represent various stakeholders ranging from local governments to Afghanistan National DRR Platform members to international guests. The workshop is an important benchmark in the SNAP process.
The SNAP process is the first major activity to be undertaken by the Afghanistan National DRR Platform which was formally launched in early 2010. This platform includes more than one hundred forty registered members representing close to sixty agencies. CWS-P/A continues to serve as the focal facilitating agency while ANDMA provides guidance and coordination support along with provision of an ANDMA conference hall for consultative meetings.