Dedication and Health Care in Afghanistan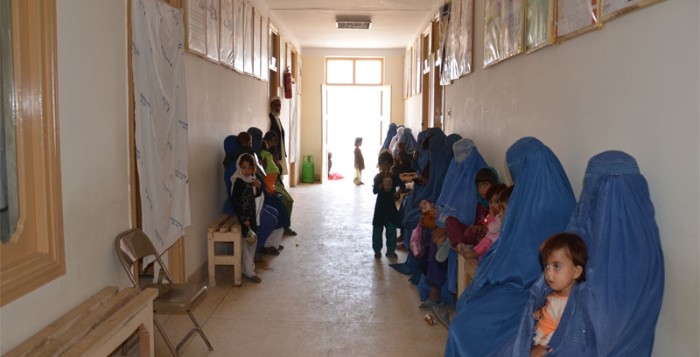 CWS-P/A's long-term services continue in Afghanistan to help poor communities with access to necessary health care. In 2012, various health activities benefited families residing in the provinces of Nangarhar and Laghman. These included over 4,800 antenatal and 3,700 postnatal services, 2,000 deliveries, approximately 44,000 health education sessions, and 824 cooking demonstration sessions.
Naseem Khan is a community health supervisor (CHS) with the project in Afghanistan. "My main role is to teach people how to take better care of their health." Naseem is well-known in the community for the quality health education sessions he conducts. His services go beyond this as he works to identify health posts in local villages located in the areas of Chapdarya. These health posts provide valuable immediate and general health care to community members including first aid and are meeting points for community health sessions.
Naseem's family also operates a restaurant, but he opts to work for the community, which he has been doing for nearly ten years. It is the dedication and commitment of workers like Naseem along with quality services provided by health facilities that make CWS-P/A widely recognized in the provinces of Nangarhar and Laghman.
In 2012, the health services also diagnosed 64 tuberculosis cases, while 59 cures took place. Approximately 290,000 outpatient services were also provided by CWS-P/A's health facilities. CWS-P/A and the communities appreciate the international and local support that the project receives to maintain these services. Additionally, the combination of dedicated health workers and quality health services is saving lives and encouraging people to make informed decisions regarding their health.