CWS-P/A's Summer Camps Prepare Youth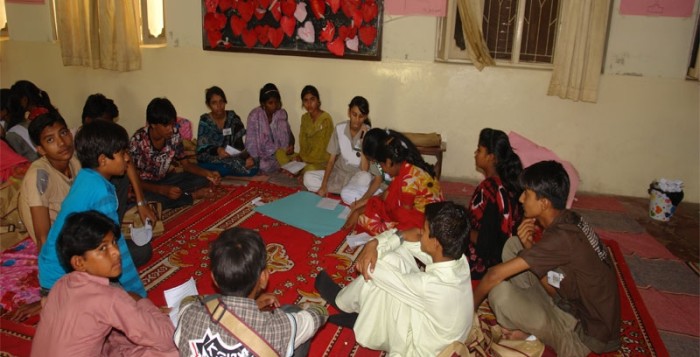 Over 140 participants joined CWS-P/A's Political and Civic Education Program (PCEP) during two summer camps held in Punjab and Sindh. Each camp continued over a period of three days in Gujranwala and Mirpurkhas.
In the district of Mirpurkhas, CWS-P/A's mobile knowledge resource center (MKRC) was integrated as part of the learning. The inclusion was seen as necessary by project staff members who worked to bring knowledge on disaster risk reduction to students and teachers. Facilitator, Junaid Ahmed, shared, "Sindh has faced two years of consecutive floods and this knowledge we think is very essential to be made widely available in Mirpurkhas and its surrounding areas."
Additionally, participants gained awareness of human and child rights, gender, state and politics, elections and balloting, and quality education. Through group activities students enhanced their learning on these various topics while also increasing their confidence levels.
"Participation in the training camp has played an important role in building my confidence. In school we are often denied our freedom of expression, but it is not like this at the summer camp. We get to meet with students of other schools and through group discussions increase our knowledge," shared a student.
Since 2003 these camps have worked to bring essential knowledge to students and teachers – one that is taught beyond the classrooms. Moreover, project staff members have continually worked to bring new interventions to make the camp a remarkable and memorable event in the lives of young people. Some of these have included cultural and fun nights and poster-making activities that help participants display their talent and creativity.