Curbing Discrimination: Training trainers on HIV & AIDS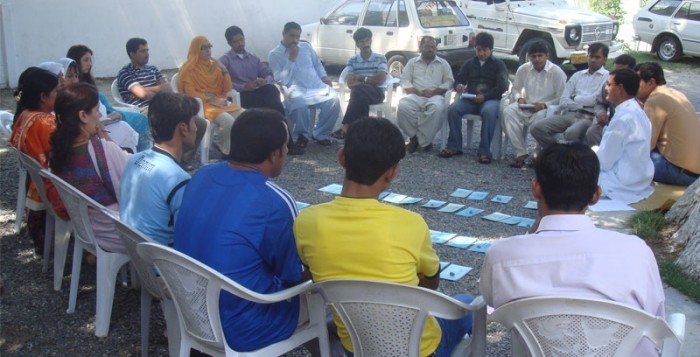 CWS-P/A in its ongoing efforts to raise awareness among adolescents and community members on HIV & AIDS also works through its training of trainer sessions, which has been a key strategy in helping spread and create knowledge on HIV. Recently twenty-one participants from fourteen organizations attended a five day workshop.
Nayyer Mujeeb, a participant at the session shared, "I learned a lot from the workshop, and it is good to know that there are so many people working for us. This is when I decided to share that I am HIV positive." Nayyer presently works as a volunteer and provides counseling for people living with HIV & AIDS and conducts awareness sessions at various schools in the province of Khyber Pakhtunkhwa. She was quick to share that spreading awareness on the topic of HIV & AIDS remains a challenge where she resides.
Prevailing attitudes toward people living with HIV&AIDS need revision. To this, Nayyer testifies and in her own words shared, "People look at me and then ask who I have had sexual relationships with. I do wish that the attitudes of people change especially when they seem interested to know the cause."
CWS-P/A, through its publications, awareness raising, trainings, and poster and speech competitions on HIV & AIDS, emphasizes the importance of removing myths and misconceptions associated with HIV & AIDS. However, CWS-P/A believes trainings provide the best opportunity for addressing sexuality, sexual health and rights, and its relation to HIV & AIDS, while discussing gender, stigma, and discrimination.