Creating Informed Communities in Pakistan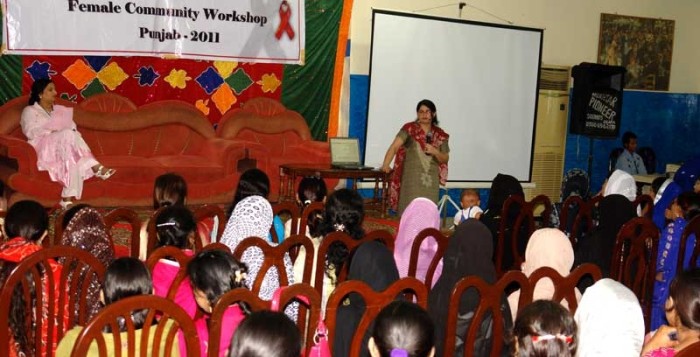 CWS-P/A continues its work to provide communities across Pakistan with access to information on HIV & AIDS. Over the years, the organization came to realize the two-fold effect that information sharing has: increasing awareness within communities and providing a forum for open discussion. The second remains taboo in Pakistani society.
Awareness raising community workshops were recently held with 162 male participants and 174 female participants in Pakistan's Punjab Province. Through engaging participants, the sessions met goals on discussing the transmission of HIV, access to systems for testing and treatment, perceptions in communities, and create understanding of misconceptions and myths. From Kasur District, participant and twenty-two year old student, Syed Shafqat Ali Shah, said, "I have never attended a workshop on HIV & AIDS. It is essential for us because we have misconceptions on HIV & AIDS. I understand this now and the difference, and I hope CWS-P/A will continue to conduct more training in Kasur."
CWS-P/A's facilitator, Ms. Lubna Hussain shared that the sessions were well received by community members. She emphasized the encouragement younger women received from older women at the workshops to engage in question and answers about the topic. Project staff members continue to pursue the goal of making the topic more receptive in Pakistan and in the coming month will conduct training at CWS-P/A's community health center in Badin District, Sindh.