Complaints Response Mechanism Training a Success in Islamabad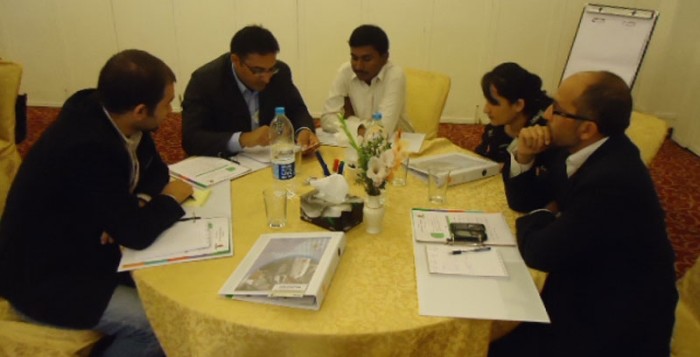 CWS-P/A's latest training related to quality and accountability focused on complaints handling and response mechanism (CRM) where twenty-two participants attended the three-day workshop in Islamabad from November 20-22, 2012. This was the first three-day workshop conducted in Pakistan that focused only on CRM and was designed based on the identified needs and expressed interest of organizations aiming to achieve accountability toward their stakeholders. The participants were selected based upon their organizations' existing complaints mechanism or the commitment to establish one. It was also a way to draw attention to Benchmark 5 of the 2010 HAP Standard and how it can be applied at the organizational level.
The sessions helped the participants to develop a comprehensive understanding of an effective complaints mechanism. The facilitators also conveyed essential knowledge such as the importance of establishing complaints mechanism based on its operation, community consultation, and coordination with partners. Practical examples further helped the participants gain a better understanding of how complaints mechanisms are effective in other organizations and country programs.
During the training, the participants learned constructive ways to strengthen their organizations' existing complaints handling channels and developed clear action points to implement after the training. For participants whose organizations were in the initial stages of developing a complaints mechanism, they were also able to define clear action points that would ensure improved designing and implementation of CRM.
The participants will incorporate their action plans to strengthen or establish CRM at the grassroots level as well as the organizational level. The facilitators will follow up with the participants after three months to gauge what changes were achieved in their organization in the context of CRM and additional assistance will be provided, if needed. By adopting this follow-up approach, the participants will be able to benefit from practical application, and CWS-P/A will also receive feedback and observe to what degree the participants were able to implement CRM after the three-day training. Most significantly, the communities that benefit from the participating organizations' activities will have a functioning mechanism through which to voice their concerns, suggestions, and to seek redress.