Communication Tools Enhance Advocacy Capacity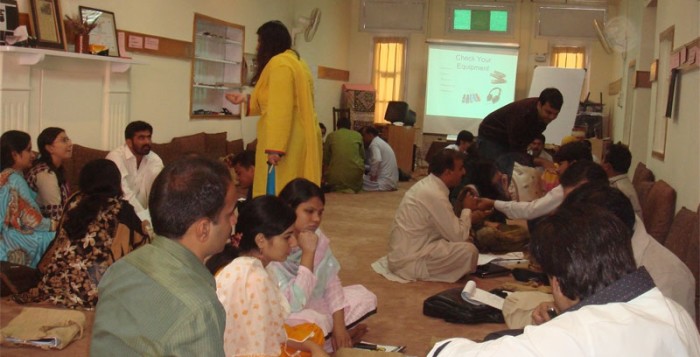 A seventeen-week course on communication strategies designed by CWS-P/A's Promoting Good Governance program focuses on training for Civil Society Organizations (CSOs) to develop knowledge of basic communication tools. The tools help in enhancing advocacy capacity and through practical and interactive methodology empower CSOs to engage with mainstream media.
The first part of the course comprised of two residential workshops which were held in May and June. The pre-post test analysis of the training course revealed that learning helped participants in building conceptual clarity on communication tools while developing their skills to undertake project specific communication needs. Additionally, participants were able to engage with various communication tools including audio recording.
Participant, Daim Iqbal, Project and Media Coordinator at his organization, shares, "This training is very helpful for me, and through this training workshop, I learned new concepts of communication, and new strategies, and techniques. The training provided me new tools for effective organizational communication and will surely be helpful for developing the communication plan of my organization."
CWS-P/A's Promoting Good Governance team members prepare for the second workshop scheduled during the third week of September. With feedback from the facilitator, team members continue to work to incorporate more technical assistance and equipment for the next residential workshop to enhance the skills of participants. During this time, participants prepare their assignments which include preparations of brochures, web-campaigns, and audio recordings for which they will receive feedback during the final residential workshop.