Commemorating World AIDS Day and More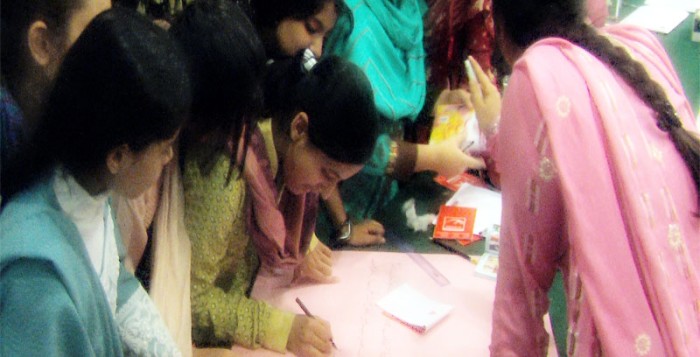 In early December, CWS-P/A commemorated World AIDS Day in Mansehra District, Khyber Pakhtunkhwa Province, Pakistan. This yearly tradition included awareness walks, sessions, and poster competitions with school children, community elders, community health workers, and health unit staff members. Students also received hygiene kits to encourage them to incorporate good hygiene into their daily routines.
During mid-December, CWS-P/A continued to raise awareness on HIV & AIDS in Pakistan's Punjab Province. For the first time, workshops were held in the districts of Sahiwal and Okara with adolescents who participated in poster competitions and gained essential information on the topic. A similar session was also held in Lahore where approximately eighty-five adolescents participated.
The organization's strategy in Afghanistan includes providing counseling, testing, and awareness for HIV & AIDS. While its commitment to working with adolescents and communities through increased knowledge sharing and training of trainers is further helping lower risk. This strategy additionally encourages open discussion in society while working toward this year's World AIDS Day theme of 'Getting to Zero' – zero new HIV infections, zero discrimination, and zero AIDS related deaths.