Building Capacity: Technical Skills in the Development Sector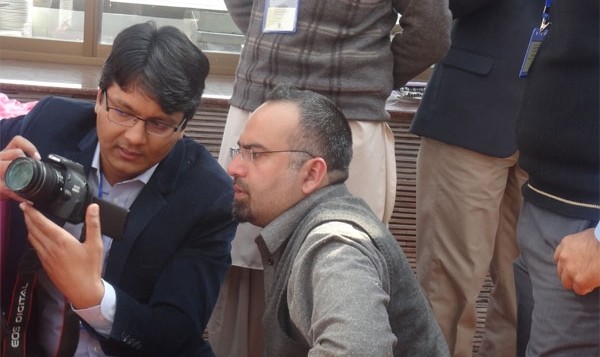 Visual media is a major part of communications worldwide. The development sector and civil society organizations (CSOs) utilize the medium of photography for documenting various events for their publications, website, and social media related activities. Photography is a specialized field, but technology offers everyone who has an interest the opportunity to take good photographs. However, technology should not undermine the significance of the knowledge and expertise that one needs for this job.
CWS-P/A organized a two-day workshop in Lahore on photography specially designed for the development sector, which focused on the basics of photography and its effective use as a tool for powerful communication, fund-raising, advocacy, and creating awareness. Thirty-one participants attended the workshop to acquire basic knowledge of the process, the manual functions of camera gear, photo-storytelling skills, and photo editing software. Participants learned simple techniques of how to improve the output of photographs to a great extent by considering the light circumstances, suitable frames for event snaps, and dos and don'ts of field photography. Furthermore, the workshop also equipped participants with the knowledge of photo editing, design elements, and quality photographs to add value to the visual look of publications and how to capture more expressive and communicative photos for an effective and sustained visual message to grab the attention of a wider audience.
"Despite working in resource mobilization department, I didn't know much about the technicalities of a camera and proper usage of photography for displaying development activities. This workshop will enable me to improve the quality of my work," said Arif Iqbal, a participant.
The interest of development professionals and CSOs nationwide reflects the high demand and significance of skills based trainings. CWS-P/A is committed to offering relevant training opportunities that assist organizations to improve organizational structures, enhance effectiveness, transparency, and accountability, and effectively influence public policy and resource allocation decisions.
For more details on trainings kindly visit http://www.cwspa.org/resources/training-calendar