Assuring Quality Medical Assistance to IDPs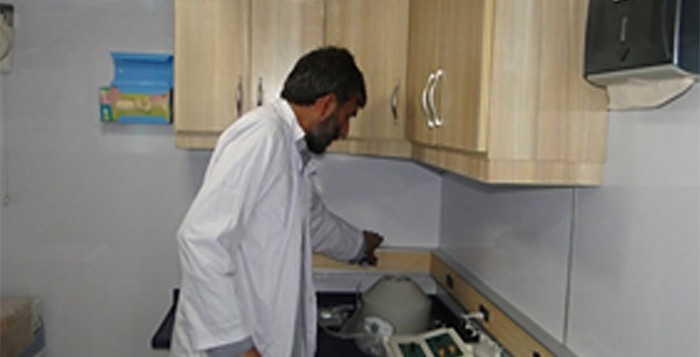 "One day my elder son told me about CWS-P/A's health team who had been around in Peshawar. He took me to the doctor at the mobile health unit. The doctor examined me very well and I was asked to have some tests done. I went to the mobile health laboratory and this was done for me with no charge. After the tests, the doctor told me that I am diabetic and I was given advice about my diet and also given free medicine," said Hajji Fazal Khan. Hajji Fazal is among those who have been diagnosed with diabetes by CWS-P/A's mobile laboratory unit. He noticed that an injury on his left leg became worse over a period of six months. Hajji Fazal resides with his eight children in Ghari Atta Muhammad Village after having been displaced from Bara Agency.
As of the end of September, CWS-P/A provided more than 700 laboratory tests and nearly 10,000 health consultations. The commonly reported treatments included those for diarrhea, skin infections, and upper respiratory tract infections. At the same time, over 500 antenatal and 300 postnatal services were provided to women to ensure quality mother and child healthcare.
As CWS-P/A's health assistance continues for the families affected by conflict in Khyber Agency, Pakistan, the health staff conducted 600 health education sessions with over 6,500 community members. The assistance in the form of hydraulic and mobile health units, mobile laboratory, ambulance, and essential medicines is helping families meet their healthcare needs as they cope with many other challenges in their state of displacement and uncertainty.
The organization believes that quality health services remain integral to ensuring that the needs of the most vulnerable communities are being meet and with utmost dignity and respect. In this regard, recent sessions were conducted with the health staff to reinforce the codes of conduct in relation to the International Red Cross/Red Crescent Movement and the ACT Alliance.