Advocacy Endeavors by Civil Society Organizations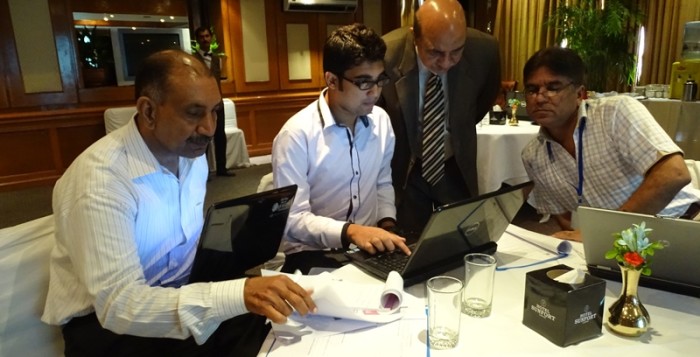 Thirteen professionals, engaged in advocacy based projects, participated in a comprehensive nine-week course on Action Research. The course was designed to nurture a culture of research in civil society organizations. Participants were introduced to the basics of research which enabled them to independently design and undertake small research initiatives.
CWS-P/A in collaboration with academics from different universities designed the course modules involving two residential workshops followed by research assignments accompanied by online support. "Lack of academic discourse in the development perspective has been the missing link in the development projects. Action research course has definitely added to bridge this gap," shared Ihsan Ullah Khan from Norwegian Church Aid.
Module one focused on secondary research tools. Participants were introduced to three key skills on how to formulate research framework, how to review the existing literature, and inferring relevant information from available statistical data. Furthermore participants developed a research framework and a proposal during three weeks online support. "We used to collect so much information without knowing what to do with it," said Tanveer Hussain, a participant from ALPA Foundation. "Now, we are sure how to substantiate our advocacy campaigns with good research," he added.
Participants learned about qualitative and quantitative analysis tools and were introduced to different ways of presenting their research into strong advocacy messages. Experienced trainers ensured that by the end of the course participants were able to design and conduct small scale researches based on their local settings. "Contrary to the short trainings offered in research, this nine-week course has enabled us to have hands on experience in developing a research based proposal and that, too, related to our work," shared Rizwan, a participant
For more information about trainings offered by CWS-P/A, kindly visit:http://www.cwspa.org/resources/training-calendar