Access to Clean and Safe Water Brings Long-Term Benefits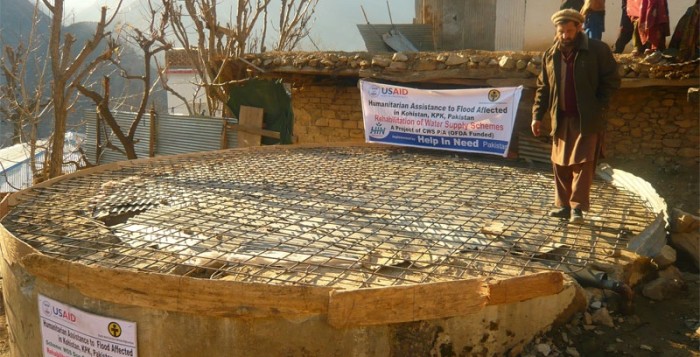 In the aftermath of Pakistan's worst disaster, CWS-P/A worked with communities in Kohistan District to access clean and safe water. During the six month project, thirty-two water supply schemes were repaired. Additionally, four thousand five hundred non-food item kits were distributed and three hundred domestic latrines and washing points were rehabilitated. The successful completion of the project brought improved water and sanitation access to thirty-one thousand five hundred individuals in six union councils of Kohistan, an extremely rough terrain, secluded mountain area of Khyber Pakhtunkhwa.
CWS-P/A's comprehensive approach included the formation of community groups, separate for men and women, for the promotion of health and hygiene. The groups were trained and continue to conduct awareness sessions on hygiene within their communities. For sustainability, water management committees were formed and also provided sixty-four chlorine packets. The packets are used for cleaning water tanks and maintaining hygiene standards.
CWS-P/A believes that access to clean and safe drinking water brings long-term benefits to communities. In addition to this WASH initiative, CWS-P/A also provided food packages following the floods and continues to provide health services in the district.