7.7 magnitude Earthquake jolts Pakistan and Afghanistan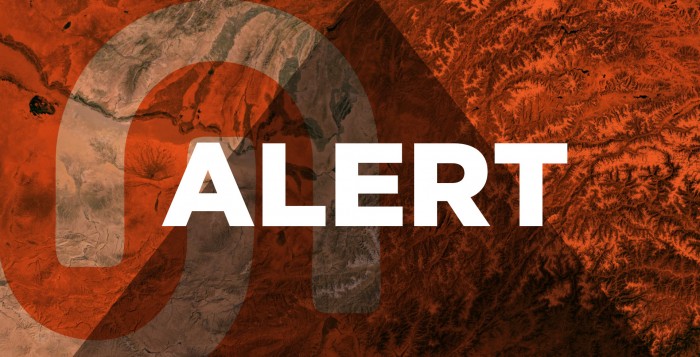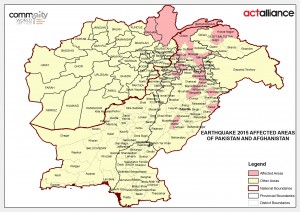 Overall situation: The Pakistan Metrological Department reported this afternoon's earthquake at a magnitude of 8.1 on the Richter scale. The earthquake occurred at PKT 2:09 PM.  The epicentre of the earthquake was recorded at 196 km (120 miles) deep at distance of 45 kilometers (28 miles) south-southwest of Jarm, Afghanistan, near the Afghanistan-Pakistan in the HinduKush mountain range
According to US Geological Survey, the jolts of this powerful seismic activity were also felt in India, UAE and Afghanistan.
Pakistan: Pakistan has been once again been hit by a massive earthquake following the devastating disaster in 2005. A reported death toll of 125 people and over five hundred injured has been recorded across the country so far. Out of the total reported, ninety five people have been reported dead from KPK province alone.
The number of casualties and damages is however expected to increase in the coming hours since communication networks, roads and mobile phone services, in most of northern Pakistan, including Khyber Pukhtunkhwa (KPK) province are still disrupted.
Hundreds of buildings have been reported to have collapsed in the cities of Peshawar, Swat, Lower Dir, Charsadda, Swat, Nowshehra, Batagram, Abbottabad and Mansehra in the KPK province. Damages and losses are also reported in Bajur agency, Gilgit and Hunza of in the north of Pakistan and in the cities of Rawalpindi, Sargodha, Multan, Kasur, Jehlum Gujranwala districts of the Punjab province.
Severe tremors of this earthquake were felt all across the country; residents of Karachi, Islamabad, Lahore, Sialkot, Quetta, Peshawar, Swabi, Kohat, Abbottabad, Swat, Malakand and Gilgit felt the tremors for more than two minutes.
According to Pakistan's National Disaster Management Authority (NDMA), countywide aftershocks are likely to be experienced in next 24 hours.
Afghanistan: A total of fifteen people have been reported dead and 104 injured in the Afghanistan so far. Twelve schoolgirls were trampled to death in the northern Afghan province of Taluqan city as they rushed to escape the school building, triggering a stampede as reported by the Takhar Education Department.
Six people were killed in Afghanistan's Nangarhar province, with 69 others injured, Najeeb Kamawal, head of the local public hospital told AFP. A number of houses have been reported collapsed in Kabul, Parewan and Charikar cities while three buildings have been reported to have collapsed in Badkhshan province. Exact figures on the casualties and damages are yet to be recorded.
Badkhshan province  in Afghanistan is the nearest to the epicenter of today's Earthquake, however, communication networks in Afghanistan are down, hence the data related to damages and losses is still in the process of compilation.
National and international response: Army troops directed to carry out immediate rescue work in any affected areas without waiting for formal orders," Director General ISPR, Major General Asim Bajwa.
The army spokesman said that Chief of Army Staff presided over a snap conference following the earthquake and directed army teams for quick assessment of earthquake damages across country, especially in remote areas.
Community World Service Asia is gathering data through different sources including their local staff and partner organizations to plan for the rapid needs assessment. They will plan its response based on the needs identified in the field.
The situation at the moment is very fluid and can change drastically at any moment. Staff and partners are closely monitoring the situation and will plan a response based on the needs and gaps identified.
Due to breakdown of communication networks in parts of both the countries, the details of casualties, damages, and humanitarian needs are difficult to ascertain as of yet.
Contacts:
Allan A. Calma
Deputy Director
Disaster Management Program
Email: allan.calma@communityworldservice.asia
Mobile: +92 301 5801621
Muhammad Fazal
Associate Director
Emergencies/DRR/Climate Change
Email: fazil.sardar@communityworldservice.asia
Cell: +92 332 5586134
Nejabat Khan Safi
Associate Director
Disaster Management Program
Email: nejabat.safi@communitryworldservice.asia
Mobile: +93 799 326 628
Palwashay Arbab
Head of Communications
Email: palwashay.arbab@communityworldservice.asia
Ph: +92 42 3586 5338
Sources:
www.samaa.tv
www.dawn.tv
www.geo.tv
www.afp.com
www.pdma.com