World AIDS Day: Spreading Awareness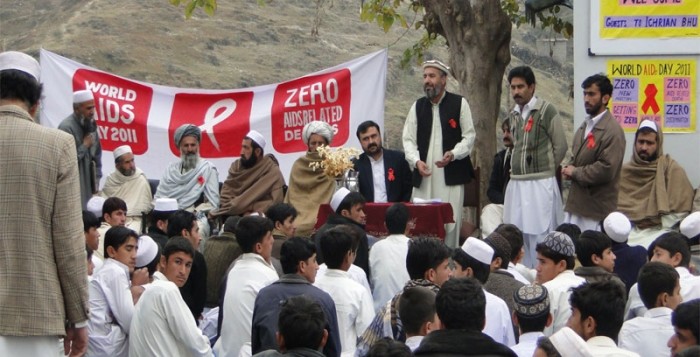 This World AIDS Day, CWS-P/A continued to raise awareness on HIV & AIDS in Mansehra District, Khyber Pakhtunkhwa Province, Pakistan. Awareness walks, sessions, and poster competitions were held with school children, community elders, community health workers, and health unit staff members.
Additionally, 450 hygiene kits were distributed among students. As CWS-P/A works to motivate communities toward healthy practices and choices and to prevent HIV from becoming a widespread pandemic in Pakistan, the continued dedication of health staff members is acknowledged. CWS-P/A appreciates their ongoing commitment. It also recognizes the challenges of promoting open dialogue on HIV & AIDS and removing social stigma and discrimination.
In Afghanistan, CWS-P/A's health program continues to provide counseling, testing, and awareness for HIV & AIDS and is committed to working with adolescents and communities through increased knowledge sharing and training of trainers.