Home
Newsroom
Stories
Working in Partnership with the Government for Quality Education in Afghanistan
Working in Partnership with the Government for Quality Education in Afghanistan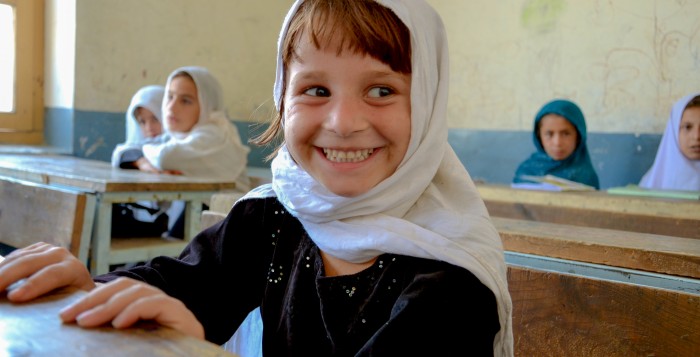 Community World Service Asia has been working to promote quality and equality in education in Afghanistan since 2009, providing continuous professional development for teachers and access to education for girls. Strong relationships have been built with the schools and communities in Laghman and Nangarhar provinces, which have been extremely important in creating a supportive environment for education projects.  However, government authorities in Afghanistan are often skeptical of NGOs and INGOs, due in large part to the country's experience of improperly and ineffectively implemented projects.  It is therefore difficult for organizations to obtain government approval for their work, and many projects face criticism and obstacles which impede progress.
Community World Service Asia endeavors to work alongside and in partnership with the local government, supporting its policies, strategies and priorities.  We ensure that we meet regularly with relevant government authorities to keep them informed about our work, and this has contributed to good relationships between us as an NGO, and the government in Afghanistan, which has been supportive and appreciative of our efforts and work.
Earlier this year, the head of NGOs Coordination at the Provincial Education Directorate in Nangarhar resigned. His replacement, Mr. Baheer, was reluctant to authorize a subject-based training workshop for Math teachers.  He was concerned that the workshop would be a waste of the teachers' time, as he perceived such trainings to be conducted in order for organization's to meet their targets, not to effectively build the capacity of teachers.
Community World Service Asia therefore invited an official from the Education Directorate's Monitoring and Evaluation Department to attend the full five-day training, and invited Mr. Baheer as a chief guest on the final day. He was then able to witness first-hand the impact of the training on the participating teachers.
Sayed Anwar, a trainee, was asked by Mr. Baheer to share his feedback on the training.  "I really enjoyed the training and would definitely say that this was the best training I have every attended. I had attended different trainings, but still had lots of challenges in Math subject.  This training, besides solving these challenges, provided me with the opportunity to learn different teaching methodologies which can be used to teach Math. I always thought that the only method for teaching Math subject is lecturing, but now I have learnt different methods which will definitely help in conducting effective classes for my students.  I would really like to appreciate Community World Service Asia's efforts and support on building teachers' capacity and improving education quality."
After attending the workshop, observing the training and listening to the comments and feedback of the participants, Mr. Baheer left with a much more positive view of Community World Service Asia's work to support the professional development of teachers.  "I have visited a few training sessions conducted by different organizations and, honestly saying, they were just waste of time.  I was thinking that Community World Service Asia's training would also be the same, but, as far as I saw, from the training room and the satisfaction of the participants, I believe it was a good training and you have really worked hard to make it happen."  As well as demonstrating the quality and effectiveness of our trainings, Mr. Baheer's comments highlight the importance of working in cooperation with government officials, and including them in our work so that we can continue to serve communities.