Situation Update: Winter Concerns Peak for Flood Affected Communities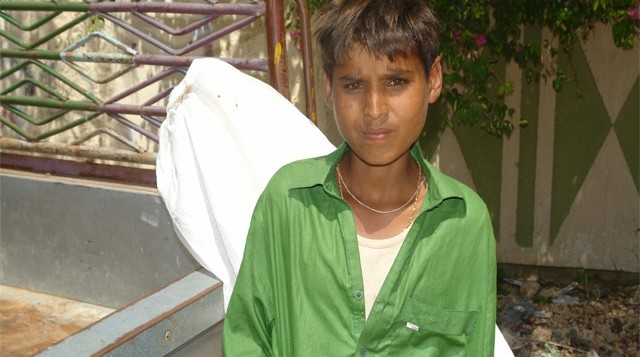 The onset of winter in Pakistan undoubtedly adds to the challenges faced by affected communities. Their losses can not be forgotten and rehabilitation is direly needed to improve the lives of millions. Many still remain without shelter and this poses serious risks as exposure to diseases and other sicknesses continue.
Background
For Ramzan, a 15-year-old from Sindh, the same is true. Ramzan belongs to Village Sumar Jat in the Union Council of Jati in Sindh and is left alone to take care of his six younger siblings. Ramzan's parents died almost two years ago before the devastating floods took place. He shares, "First, my mother past away. She was very sick and within a span of six months my father died. Both of my parents were very sick and since then I have been taking care of siblings. I travel to the city and do whatever work is available for which I earn Rs 60 per day (US $0.71). We receive some assistance from our relatives, but they have their own immediate families to take care off."
Ramzan's house had been washed away by the floods after which they began residing with their uncle in a temporary wooden shelter. During CWS-P/A's tent distribution in Golarchi, community members informed staff about Ramzan's needs. "We are protected from rain and sun and under this tent we feel comfortable because this is our tent."
The loss facing Ramzan and his siblings is not just that of a home, it is also everything that their parents had worked to provide for the family. How does this fifteen year old boy regain everything that he has lost? This is one of the painful questions being asked by thousands of families throughout Pakistan as they to start reclaiming their lives in the midst of trouble and anxiety.
Displaced families including Ramzan and his siblings who reside in a non-winterized tent remain exposed to various risks. And while the size of this catastrophe remains massive aid agencies continue to seek solutions to respond to the great needs of millions of survivors. The next few months continue to be worrisome for affected communities, timely restoration is much needed to ensure the needs and rights of communities are addressed.
CWS-P/A Response
To date, CWS-P/A distributed a total of 18,700 food packages amounting to 2,533 metric tons, supporting 91,200 individuals. In Swat, CWS-P/A distributed 1,260 food packages donated by the National Disaster Management Authority. A total of 8,500 non-food items (NFI) have been distributed; total NFI distribution reaches 75,500 individuals. In addition, 500 tents were distributed in Thatta and along with 5,000 non-food items in Khairpur, Sukkur, and Thatta. Distribution is planned for 260 tents in Badin in Sindh.
CWS-P/A continues to provide health services through mobile health units and basic health units in Sindh and Khyber Pakhtunkhwa. A total of ten mobile health units (MHUs) are operational in Mansehra, Kohistan, Swat, and D. I. Khan in Khyber Pakhtunkhwa and Khairpur in Sindh. The mobile health teams in Mansehra, Kohistan and Swat have provided more than 22,000 consultations. CWS-P/A's health teams continue to conduct health education sessions on issues related to personal hygiene, HIV and AIDS, skin infections, safe drinking water, sanitation, and local endemic diseases. Over the last two week, 233 consultations have been provided through CWS-P/A's Diarrhea Treatment Centre (DTC) in collaboration with WHO.
Contacts
Allan A. Calma
Deputy Director
Disaster Management Program
Cell: +92 301 5801621
Muhammad Fazil
Associate Director
Emergencies/DRR/Climate Change
Cell: +92 332 5586134
Kelli Siddiqui
Head of Communication
Cell: +92 302 5156273