Uniting Quality and Accountability Standards for Improved Disaster Response in Japan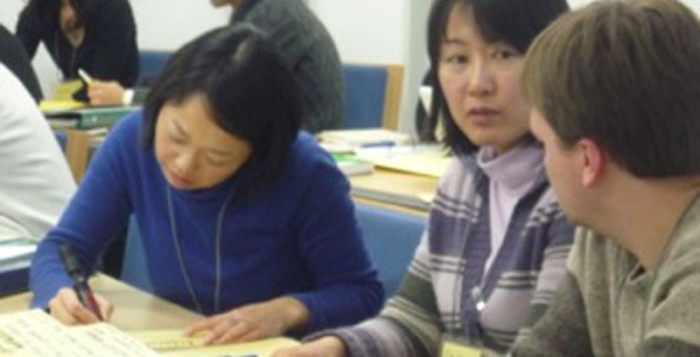 On February 7, 2012, a group of humanitarian workers completed a five day training of trainers (ToT) on quality and accountability making them the first recognized Q&A trainers in Japan for both the Sphere and Humanitarian Accountability Partnership (HAP) Standards. The Sphere Project with its Humanitarian Charter and Minimum Standards in Humanitarian Response and HAP with its 2010 HAP Standard in Accountability and Quality Management have been guiding aid workers' response to communities afflicted by disaster through quality standards that preserve the dignity of disaster affected populations since 2000 and 2007, respectively. This new group of trainers will spread the knowledge and skills associated with these standards to fellow humanitarians throughout Japan and will join the ranks of trainers throughout the world who are helping improve disaster responses.
With an increasing number of regional disasters and Japan's worst earthquake and tsunami disaster approaching its one-year anniversary, the timing was planned and essential. Church World Service-Asia/Pacific (CWS-A/P) in collaboration with the Sphere Project and the International Council of Voluntary Agency (ICVA) and with support from Church World Service-Pakistan/Afghanistan (CWS-P/A) brought the ToT to Japan. The ToT was co-organized by Japan NGO Center for International Cooperation (JANIC) and was made possible with support from Japan Association for Refugees, Oxfam Japan, Peace Boat, and Wesley Foundation.
For Japan, this group of twenty-one future trainers signifies the beginning of positive change in the way disaster response is reviewed and implemented in the country. All participants have committed to conducting training or components on quality and accountability. CWS-A/P assured the new trainers of follow-up support and encouraged them to pursue mainstreaming these standards into their work and their organizations. CWS A/P will support future quality and accountability trainings or components by providing all required copies of the Standards as well as more follow-up support and information.
Overall, the ToT was encouraging for organizers and participants. Manisha Thomas of ICVA commented, "I am so impressed with the level of engagement and interest from the participants. There is a real desire and hunger to learn and work with the tools developed from the various trainings." Some of the participants highlighted the direct impact that quality and accountability standards can have in Japan. Makoto Tajima of JANIC shared, "I think these trainings in Japan have provided not only the participants but the whole NPO [non-profit organization] community an advocacy tool for promoting Q&A [quality and accountability] in Japan. If the concepts had been mainstreamed in Japanese society before last year's disaster, we would have been able to respond better; and now, we are going to do so to be better prepared for any future disasters." While countries throughout Asia experience an increasing number of natural disasters, the quality and accountability standards can be applied during any emergency, anywhere as Mai Kawaharada of World Vision International accurately described, "Sphere is not only for developing countries but it has a universal application. I highly recommend that anyone involved in relief work join a future Q&A training."
Not only is the training a milestone for quality and accountability in disaster response in Japan but also for both international Standards. During 2012 the Sphere Project and HAP International along with People in Aid will collaborate in order to further strengthen coherence and better equip aid workers with respect to quality and accountability standards. The three entities will look at the possibility of unifying their secretariats and other key considerations before a joint forum on future planning to be held during 2012.
While unification will further strengthen the message of quality and accountability across the globe, CWS-A/P and CWS-P/A have been promoting the Sphere and HAP Standards, linking their importance and synergies over the past few years. These experiences and the current need in Japan led to the concept for this first ever ToT for overall quality and accountability. CWS-P/A as the Sphere regional partner for Asia, the Sphere focal point for Pakistan, and the pilot organization for HAP's accreditation scheme in Asia and CWS-A/P will continue to offer ToT and other services throughout the Asia Pacific region.
For more information on The Sphere Project visit www.sphereproject.org
For more information on Humanitarian Accountability Partnership visit www.hapinternational.org
For more information on trainings and other services offered by CWS-P/A and CWS-A/P please contact: shaprograms@cwspa.org.pk