Training Enhances Knowledge on Project and Program Assessment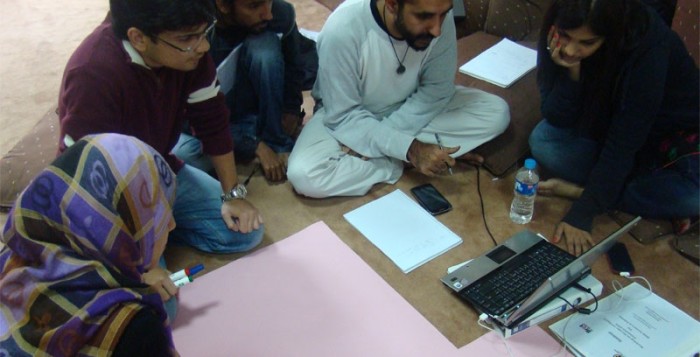 In early September, eighteen staff members from CWS-P/A and sixteen participants from eight partner organizations attended "Impact and Outcome Orientation" training. CWS-P/A facilitated the training for its partner, Bread for the World (BfdW), in Murree, Pakistan. The training aimed to enhance the participants' knowledge on outcomes and impacts with reference to their project and program monitoring and evaluation systems and in accordance with the framework and procedures of BfdW. The training also focused on integrating aspects of gender justice and participatory methods into monitoring and evaluation systems.
An interactive and participatory approach was used along with presentations. Practical exercises on logframe and effect chain were included, and inputs and experiences were shared on gender sensitive monitoring. Throughout the training, field-tested examples of impacts, outcomes, and indicators were shared and participants worked in groups with concrete project examples linking existing BfdW requirements and standards.
Participants expressed that capacity development trainings help enhance learning and allow for improvements in implementation at the field level. The participants and CWS-P/A appreciate the initiative from BfdW to strengthen capacities and work to better serve communities in Pakistan and Afghanistan.