The very essence of what makes the world go round…..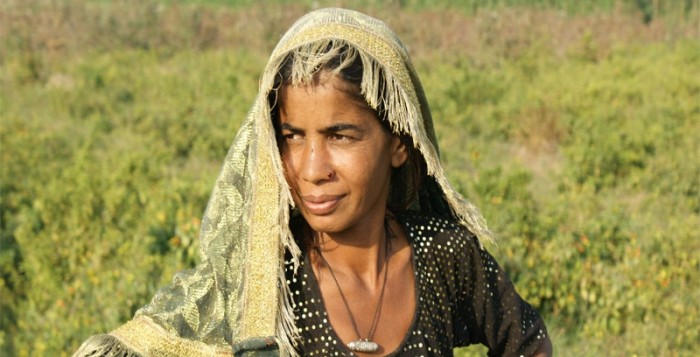 Watching TV after a long and tiring day of juggling responsibilities at work and family is a relaxing experience for me. One night when I was comfortably tucked in bed watching TV, I happened to watch a new TV commercial marketing a special ladies package of a local mobile network. The advertisement highlighted how the role of a housewife is so tiresome yet easily overlooked by her family. Though this concept may be true to a certain extent, it somehow gave me an impression that the role of a women is limited to the basic household chores, and by just fulfilling these basic responsibilities, women crave appreciation from their family members. Though this may be true for past generations, the women of today also experience job enrichment in many ways.
Mothers, sisters, wives or daughters, the women of today are seen as prime agents of effective social change. They have strived for long and made a lot of personal sacrifices to achieve the level of empowerment they have today. Nurturing humankind is the most difficult job in the world, and as mothers, women shine in this role. Mothers raise their children, caring for them, teaching them right from wrong, teaching them to live peacefully and face life's challenges with courage – controlling the very essence of what makes the world go round – the people in it.
Studies show when you give women essential resources like money, education, and healthcare facilities, they make sure the benefits trickle down to her family and the community at large. Women strive to do the very best for their families yet face numerous challenges to find the independence and resources to make things possible. Through its initiatives, CWS-P/A experienced many examples of working for women who excelled when they received resources or skills training to earn a livelihood. They were also able to provide better nutrition for their children, buy clothes and books for them, etc. Their families are healthier, more children go to school, agricultural productivity improves, and incomes increase.
Women respond better when a change is introduced and are more willing to accept it. They are truly convinced on the importance of education, good nutrition, healthcare facilities, and a peaceful coexistence. Zainab Bibi is in her ninth year of working for CWS-P/A's Mansehra Health Program. She is one of the millions of Afghanis who fled to Pakistan after the Russian invasion. Life changed course for Zainab after her husband's death six years ago as she struggled to provide for her four children. Through a community health worker's assistance, Zainab was introduced to CWS-P/A's health team in the region and attended Female Health Worker (FHW) trainings. At present, Zainab provides her services as a Female Health Community Supervisor (FHCS) imparting health education and providing her expertise on childbirth to women residing at the camp. Zainab's courage to raise her children as a single parent and her true dedication to serve the women living at the camp is truly commendable. She is a positive role model for her children, other women, and the community.
There are great examples of how mothers bravely face the challenges resulting from natural disasters, illness, poverty, and death of a spouse when it comes to the matter of their children. "It has been more than a decade since my husband passed away, and I have been running a shop since then," said Jeeva, an eighty year old widow. She is a mother of five children who improved her life through self-encouragement. Her family amongst others was identified through a needs-based selection process within CWS-P/A's food security project. The food security project activities include the formation of self-help groups which enable women to save money while simultaneously promoting entrepreneurship. Jeeva established a shop selling chips, betel nuts, candies, and soaps. She belongs to a place where women have to depend on their male family members for much of their survival requirements. However, for the sake of her children, Jeeva broke all social and cultural barriers that restrict the mobility of women and worked hard to raise them. She is a true inspiration.
History has witnessed many women of substance who have challenged various myths and taboos created by society, have moved ahead in life, and became an inspiration to all. The threats they faced have helped them bring out the best as change agents.
We have every reason to celebrate being a woman. We have done exceptionally well in fulfilling the responsibilities that have enriched our job description on earth; in fact our performance exceeds expectations. Happy Women's Day!!
Case stories shared in this article have been contributed by Donna Fernandes.