Supporting Effective Human Resource Development for NGOs in Pakistan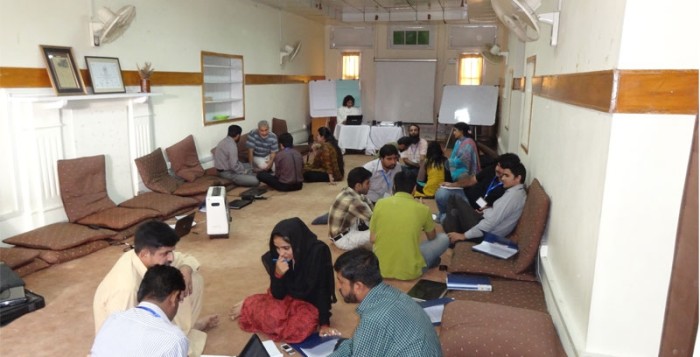 Recently seventeen human resource professionals from eleven organizations attended CWS-P/A's training, 'Human Resource Development,' in Murree. The four-day training focused on tools and techniques with an aim to help participants create successful human resource policies and procedures within their organizations. Group activities further helped participants at the workshop gain practical knowledge and identify and design strategies to work and manage diverse teams.
This workshop was designed taking into account the increasing role of the human resource department in non-governmental organizations during emergency and non-emergency phases. While the training highlighted the responsibility of the human resource department in initiatives such as promoting staff performance, it also acknowledged how the challenges vary among organizations. Relevant topics including labor laws and reward and retention were addressed by guest speakers.
An assessment of pre and post-training knowledge revealed that participants significantly enhanced their understanding of effective human resource development. Currently, the participants are further benefiting from online support. The five-week online support helps participants as they work to develop HR policies and procedures in their respective organizations.
CWS-P/A's Capacity Institutionalization Program (CIP) continues to identify training needs for organizations operating in Pakistan. The approach that incorporates contemporary teaching and learning methodologies, experienced trainers, and valuable training contents helps organizations improve their capacities to better respond to the changing needs in the humanitarian sector.
For more information about trainings please view the link: http://www.cwspa.org/resources/training-calendar