Situation Update: Rains Play Havoc in Several Districts of Punjab, Pakistan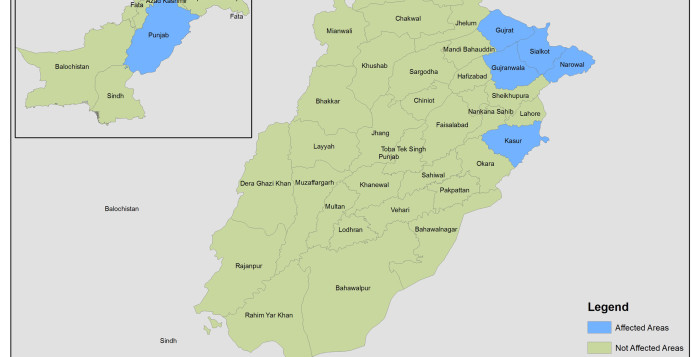 Background:
The recent new spell of monsoon rains has caused floods in rivers and subsidiaries, inundating several villages of districts of Western Punjab.
Five people including a woman were reported killed while scores of others were injured in roof collapses and other rain and flood related incidents.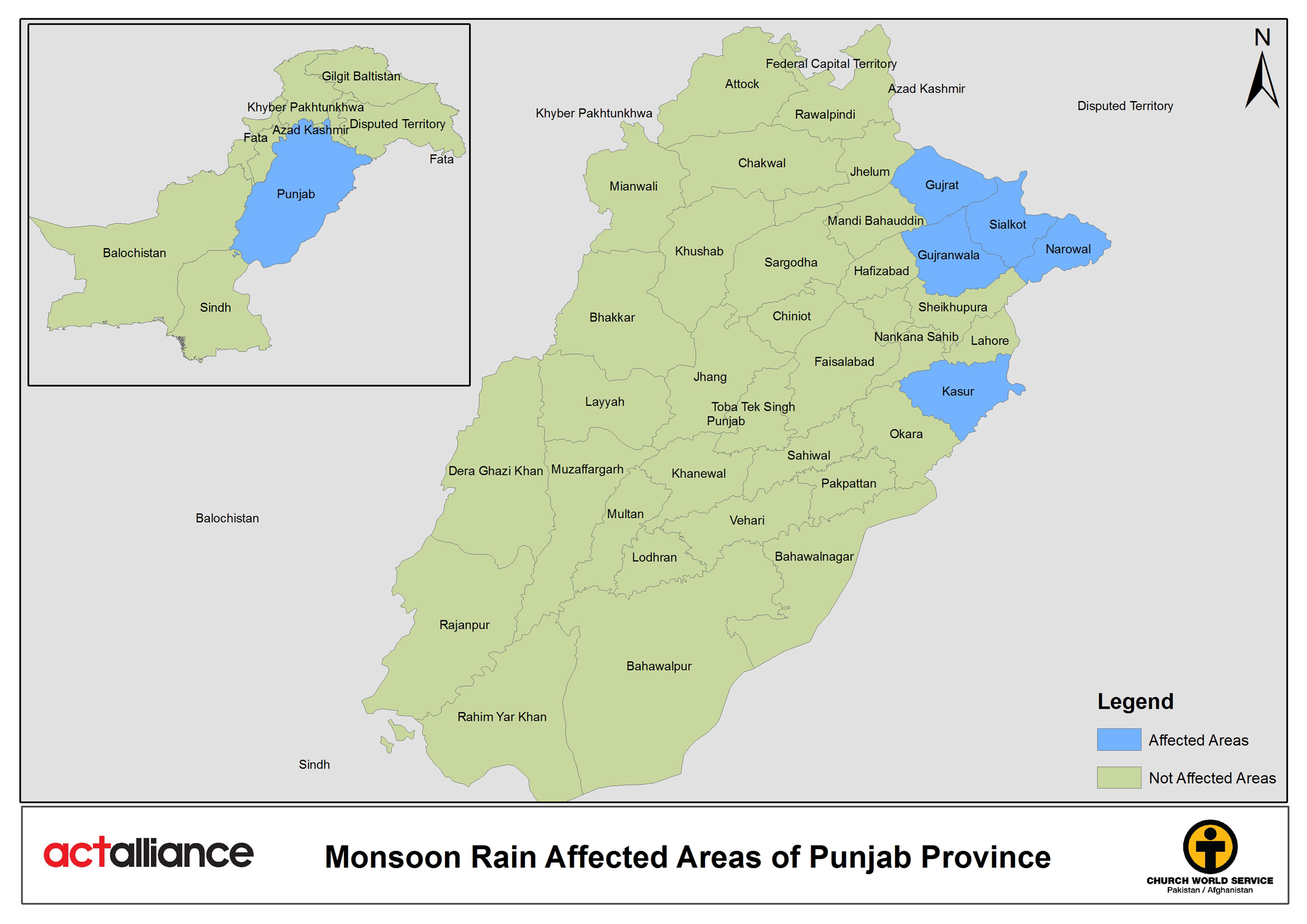 The rains and flood-affected areas include villages in Sialkot, Kasur, Narowal, Gujrat, and Gujranwala.
Many villages in the affected districts are severely flooded and breaches in Nullas resulted in inundation of hundreds of acres of various seasonal crops. All the main city roads are submerged by rain and sewerage water.
The Pakistan Meteorological Department confirmed low level floods in various parts of the country including Tarbela on Sindh River and Khanki on Chenab River. A new monsoon spell is likely to begin in the next three to four days.
CWS-P/A Response:
Currently CWS-P/A is closely monitoring the situation.