Situation Update: More homes destroyed and more families displaced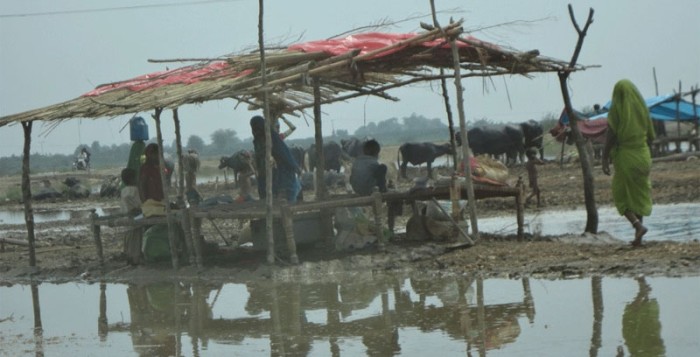 The district administration in Badin has reported that at least half a million people are affected by the monsoon spells which brought on flooding in parts of the country. According to media sources, 1,500 villages are inundated in Badin. In addition, the administration has set up 58 relief camps where approximately 7,000 people have taken refuge. In Mirpurkhas, the administration has revealed that approximately 80,000 people have been affected with nearly 100,000 houses damaged.
Background
The monsoon rains have also affected other parts of the country with damages noted particularly in four districts of Punjab: Sialkot, Gujranwala, Narowal, and Gujrat. Continuing rains are expected over the next few days.
The provincial government of Sindh has declared the flood affected districts as "calamity hit areas" and with support of the Federal Government has begun its support to affected communities. CWS-P/A's 2010 flood disaster early recovery initiatives, in particular its Construction Trade Training Center remains undisturbed in Thatta District.
CWS-P/A Response
CWS-P/A's first response team continues to monitor the situation while conducting rapid needs assessment. The team is in close coordination with its partners and government authorities and would begin response as soon as the government launches an appeal for support from donors and the humanitarian community. CWS-P/A's disaster response team is prepared to respond if the need arises for food, NFIs, and tents.