Situation Update: In Azad Jammu & Kashmir: Addressing Immediate Health Needs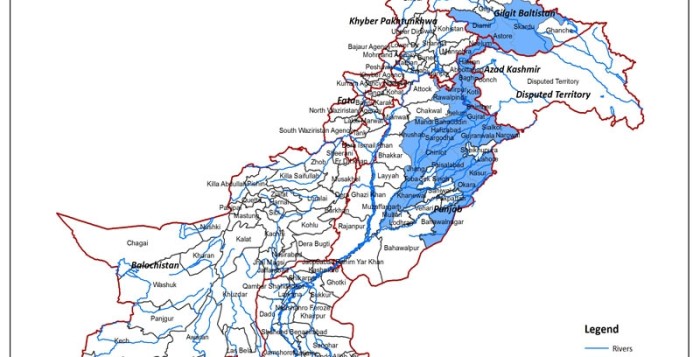 Background:
The floods in Pakistan have affected 1,121,987 people as recorded by the National Disaster Management Authority's (NDMA) latest update. According to UNOCHA, the authorities expect an estimated 3 million people to be affected by floods in the coming days. Approximately 257 people have been reported dead and 461 injured.
Most families affected since last week lack access to adequate food, shelter, and drinking water. These factors increase the risk of waterborne diseases and other health concerns.
While food, emergency shelters, immediate healthcare, WASH, and NFIs are priority needs in the affected areas, access to clean water and adequate healthcare is essential to avoid mortality caused by water-borne diseases. Affected community members worry about their lives without homes and no land to rebuild. They worry about diminishing food supplies, lost livestock and crops, and the coming challenging winter months ahead. There is no doubt that a lack of resources will affect the timeliness of the emergency response. Therefore, it is essential that the affected communities receive immediate relief to prevent an exacerbation of issues in the affected areas.
At the same time, the southern provinces of Pakistan including Sindh and Balochistan are bracing themselves as rainfall and floodwaters make their way throughout the country. According to local media, Chief Engineer Sukkur Barrage Ahmed Junaid Memon said that more than 150,000 katcha residents from Khairpur, Kingri, Gambat and Sobho Dero talukas would be affected by the flood. With water levels rising in the Indus River, the media also reported that 500,000 people have been evacuated from low lying areas of Sindh.
CWS-P/A Response:
Today in Azad Kashmir, CWS-P/A's health team began assisting affected families in Bagh District. Over 700 houses in the district have been completely or partially damaged leaving 2,334 people affected. Reports state an affected 2,300 acres of land and 1,200 acres of crop land has been affected. Residents of Bagh also report losing livestock and property in commercial areas, such as shops.
The health assistance across five villages in Bagh District is being provided through a mobile health unit (MHU). A well-equipped team which includes a doctor, a lady health visitor and a medical dispenser continues to provide treatment and medicines to affected people.
The MHU is strategically located near a camp settlement making access to health services easy for the individuals who have lost their homes living in the camp and for those in the surrounding area.
The health team reports that women and children are the most affected. The common health issues among children include skin diseases and diarrhea whereas among women the most commonly reported health problems are urinary tract infections (UTI) and stomachache. Community members are also being treated for acute respiratory infections (ARI). A total of eight antenatal cases and 159 consultations were achieved within the first day of the response.
Over the weekend, CWS-P/A will begin distribution of food and non-food items assisting 175 families (1,295 individuals) in Bagh District. All distributed items are based on Sphere standards and designed to meet the average-sized family's (7-8 members) needs. This distribution is made possible through financial contributions from Christian Aid and Primate's Word Relief and Development Fund, who have promptly and generously contributed towards the ACT Appeal launched on September 9.
CWS-P/A is continuously requesting partners to contribute towards the ACT Appeal which aims to assist 2,000 families with food for three months, 1,000 with non-food items, 400 shelter kits, and 3,000 families (22,200 individuals) with health assistance in the districts of Bagh, Haveli, and Poonch in Azad Kashmir. Additionally, quality and accountability will be enhanced through capacity building initiatives for aid workers and for affected communities in accessing accountable aid services. CWS-P/A continues to monitor the situation in other parts of the country and subjected to the need, will expand its operations to other affected regions.
Source: