Situation Update: Flooding Aftermath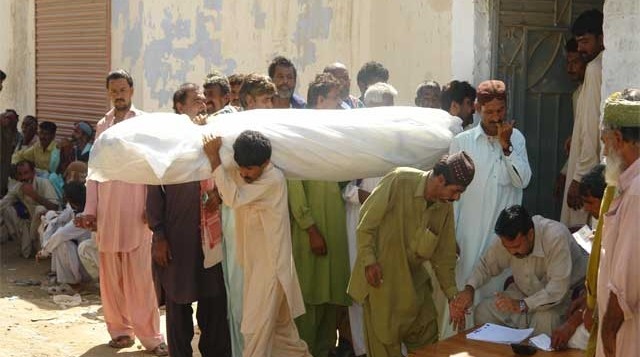 The worst floods in Pakistan's history which began more than two and a half months ago have uprooted millions who even before the floods suffer from tremendous hardships. For many, life has come to a standstill as they wait to return to their villages, find jobs or restore livelihood, and live a day without depending on aid.
Background
With over 38 million people living below poverty in Pakistan and between 5-10 percent of the Pakistani population suffering from disability due to various reasons, the aftermath of floods has caused tremendous suffering. Access to food, health services, and other basic needs are still out of reach of thousands of flood-affected families.
Responding to the needs of the affected communities presents challenges especially in accessing those residing in far-flung areas. Health issues have been prevalent since the beginning and continue to rise. The number of ailments along with the needs of survivors is huge. With a lack of necessary infrastructure, damaged hospitals, schools, and roads many previously available facilities to communities are no longer able to provide services. Affected individuals, in many cases, do not have the resources to travel distances to nearest health facilities. Meanwhile, cases of skin diseases, acute diarrhea, and respiratory tract infections are evident throughout the affected areas.
Winter needs are the main concerns of many residing in the northern area of Khyber Pakhtunkhwa and especially for those living in temporary shelters, tents, and makeshift shelters. In addition to increasing the burden on health facilities, the winter poses many threats to those without proper shelter, especially for children, the elderly, and the ill.
The government and humanitarian agencies continue efforts to provide the affected communities with much needed relief. Preparing communities to face the winter as well as to meet urgent health needs are essential to preventing the aftermath of floods from causing unnecessary deaths. Coordination of efforts and due attention to quality and accountability will make the difference in the lives of millions of people.
CWS-P/A Response
CWS-P/A distributed a total of 12,340 food packages amounting to 1,631 tons. The distribution benefits 91,200 individuals. In Swat, CWS-P/A distributed an additional 450 out of 1,200 food packages donated by the National Disaster Management Authority. A total of 7,000 non-food items have been distributed; total NFI distribution reaches 75,500 individuals. The organization has planned for additional distribution of food and non-food items for 3,000 families in Sukkur and Thatta and has distributed 500 tents in Thatta.

CWS-P/A is also planning for early recovery assistance through assessing the health and livelihood needs of the people affected by the floods. The organization plans for three Construction Trade Training Centers. These initiatives are similar to those developed at the time of the 2005 earthquake which will help communities with capacity building for reconstruction. Other initiatives also include cash for work, vouchers, and cash grants to help reestablish livelihoods for farmers who face high risk of food insecurity.
CWS-P/A continues its health response for flood affected families in both Khyber Pakhtunkhwa and Sindh by providing preventive and curative health services. At present, three mobile health units are operational providing services in the districts of Swat, Kohistan, and Mansehra of Khyber Pakhtunkhwa. One additional mobile health unit recently started operations in Khairpur while one more mobile health unit is planned for Sukkur in Sindh. CWS-P/A health teams have also conducted more than 300 health education sessions on issues related to personal hygiene, HIV & AIDS, skin infections, safe drinking water, sanitation, and local endemic diseases.
Contacts
Allan A. Calma
Deputy Director
Disaster Management Program
allan@cwspa.org.pk
Cell: +92 301 5801621
Muhammad Fazil
Associate Director
Emergencies/DRR/Climate Change
fazil@cwspa.org.pk
Cell: +92 332 5586134
Kelli Siddiqui
Head of Communication
ksiddiqui@cwspa.org.pk
Cell: +92 302 5156273