Situation Update Afghanistan: Continuous Conflict & Displacement in Northeastern Parts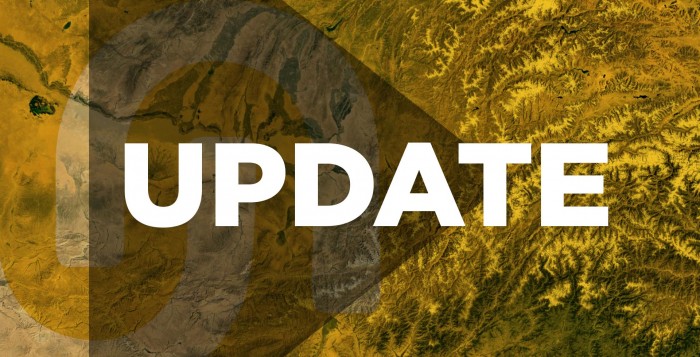 Intense Armed conflict between Afghan National Security Forces (ANSF) and Armed Opposition Groups (AOGs) has led to large-scale displacement in Kunduz, Takhar, Kunar, Sari-pul and Nangarhar provinces of Afghanistan. The currently affected areas were already hosting IDPs from other areas but with the recent crisis; those IDPs are displaced again and will also have to move along with the local people. The number of IDPs is increasing as the government of Afghanistan has also announced the continual of the military operation.
Based on UNHCR's recent report, the conflict-induced internal displacement in the North, North East and Eastern regions of Afghanistan has increased in the last two months. As of UNOCHA's recent report number approximately 10,000 families are displaced within the Northeast.
Present estimates suggest that by the end of the year, more than 48,500 families / 324,000 individuals may become displaced, which would make 2015 one of the worst years for conflict-induced displacement in Afghanistan since 2002. During the months June and July, 21 out of 34 Provinces in Afghanistan have been affected by forced movements of population due to conflict.
Kunduz Province: A rapidly deteriorating humanitarian situation is reported in the city.  In May crisis in Khan Abad, Imam-shahib, Gultipa and some other parts of the province caused the displacement of thousands of families from Gultepa, Alchin, Telawka, Bozi Qandari, Hazrat Sultan, Qala-e-Zal, Dasht-e-Archi, Chardarah, Aliabad and other districts of Kuduz province. The families have been displaced to Kunduz Provincial Capital city and to some semi urban areas of the city.
As of the most recently, people started to flee from the city and most of the people moved to the villages in the adjacent districts of Aliabad, Chardarah, Emam saheb, Khanabad and some have moved south via Baghlan province to Kabul. Many families fleeing from Kunduz are moving towards Kabul. As per voice of America, 6,000 families have been displaced so far in Kunduz only. The recent clashes have also resulted in civilian casualties, people lost their crops which were ready to harvest and these fights have damaged their properties too.  Lack of relief services in Kunduz city is a major concern right now. WHO reported that emergency medical services and stocks of food are needed urgently. In Kunduz City water and electricity is cut off in many places.
Takhar Province: Intense clashes and quick shifting of territorial control between parties in conflict has provoked multiple displacements of people in Khuja Ghar District,  Baharak, Taloqan and Dashte-Qala districts of Takhar. A major conflict in the bordering districts of Kunduz and Takhar province has also caused displacement of population from Kunduz to Takhar. Sunatullah Taimour, spokesman of Takhar governor, told Pajhwok Afghan News that more than 6,000 families from Kunduz have moved to Taluqan, Baharak, Farkhar, Warsaj and Kalafgan districts.
In the areas of displacement, most of the families are living in crowded conditions and shared accommodations. They expressed the intention to return as soon as the situation improves. However, their houses and livelihoods have been totally destroyed. Shelter and food are needed for the displaced communities.
Nangarhar: Nangarhar province (especially Jalalabad city) has a large number of Afghan returnees from Pakistan. It also has a large population of conflict induced IDPs residing there from neighboring provinces like Laghman, Kunar, and Nuristan and also has a continuous influx of IDPs from remote districts particularly from Kot and Achin. Families are settling in Jalalabad, Behsud, Rodat and Shurkhrod districts, and also in the neighboring rural districts close to Achin. Nangarhar provincial capital is likely to remain the main receiver of displaced people from Laghman, Kunar and Nuristan provinces.
Response by Community World Service Asia: Community World Service Asia has been responding to the needs of IDPs in Kunduz Province providing monthly food package for two months with the support of the United Methodist Committee on Relief (UMCOR). Direct contact with stakeholders in the affected areas, including local government, partners and those assisted during the recent response has been established. We are closely monitoring the situation and will plan a response based on the needs and gaps identified.
Contacts:
Allan A. Calma
Deputy Director
Disaster Management Program
Email: allan.calma@communityworldservice.asia
Cell: +92 301 5801621
Muhammad Fazal
Associate Director
Emergencies/DRR/Climate Change
Email: fazil.sardar@communitryworldservice.asia
Cell: +92 332 5586134
Palwashay Arbab
Senior Communications Officer
Email: palwashay.arbab@communityworldservice.asia
Cell: +92 42 3586 5338
Sources: http://www.thefrontierpost.com/article/339814//
Voice of America
UNOCHA Afghanistan