Situation Update: Affected Families Await Assistance in Afghanistan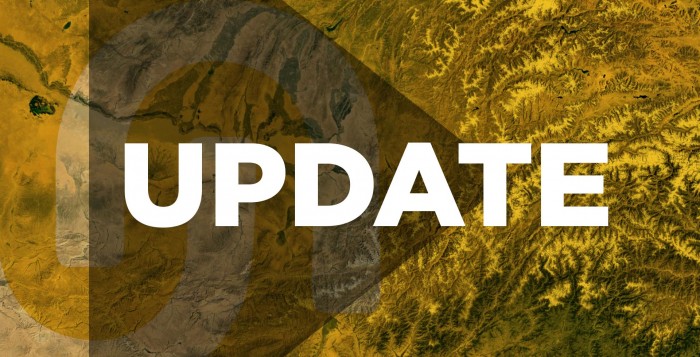 Background: Heavy rain, snow fall, avalanches and flash floods have affected 7,018 families in twenty-two provinces of Afghanistan. A total of 254 people were killed and seventy-two people were injured. 1,312 houses were completely destroyed and 5,285 houses were damaged.
According to recent reports Ministry of Public Health (MoPH) Afghanistan has provided health related services to 6,125 individuals. All main roads are now open to traffic; however the Ministry of Defense (MoD), Ministry of Rural Rehabilitation and Development (MRRD) are still working with local contractors to reopen secondary roads in Badakhshan, Bamyan, and Daykundi provinces. All roads are open in Panjsher province, except for the Khawak valley road in Paryan district.
As per recent reports, 425 new IDP families are reported from Hese Awal district in Panjsher province. Till to date Afghanistan National Disaster Management Authority (ANDMA) has provided cash assistance to 106 families who lost their family members. Private donations collated by ANDMA has comprised of food donations for 2,264 families (including wheat, vegetable oil, sugar, and rice), 170 tents, 444 plastic sheets, 750 blankets, and clothes for 1,670 adults and children. Additionally the Government of Afghanistan has also allocated emergency funds to support affected families. With support from UNICEF, MoPH has assigned vaccination teams in Panjsher and vaccinated 3,000 children by March 17, 2015. Emergency hospitals and basic health clinics in Panjsher are also functional.
In Parwan, assessment in parts of Ghorband valley is still pending due to road clearance. World Food Program (WFP) distributed food and International Organization for Migration (IOM) distributed NFIs to 242 families from Bagram, Charikar, and Jebal Saraj and Kohi Safi districts. WFP food, CARE NFIs, and UNICEF children's clothing distributions started in Salang district on March 14, 2015 and are expected to begin in Shiwari and Surkh-e-Parsa districts. In Salang, health clinics with ten bed capacities are fully operational in both sides of the pass.
In Kapisa, 366 families have been affected by heavy snowfall. In total, three people died, eight injured, 166 houses were completely destroyed and 200 houses severely damaged in twenty-four villages in seven districts. Their priority needs are food and NFIs. The Provincial Department of Agriculture reported that 3,500 farmers were affected by heavy snowfall and the Ministry of Agriculture has assigned teams to assess damage to farms and orchards. Villages affected by heavy snow fall in Deh-Sabaz district of Kabul are yet to be assessed.
Eastern Region: Joint assessment teams have recommended 2,929 families for humanitarian assistance from Nangarha, Kunar, Laghman, and Nuristan. A total of 2,683 houses are severely damaged and 246 houses are completely destroyed in the region.
Nangarhar is the worst affected province in eastern region due to floods where Behsud, Shekhmesr, Surkhsrod, Darunta, Khewa, Dara-eNoor, Jalalabad City Achin and some other districts of this province are severally damaged. Overall nine people including women and children have died, few are reported injured, 158 houses completely damaged, while 1,591 houses are severely damaged.
North Eastern Region: Assessments are underway in Badakhshan, Takhar and Baghlan provinces. More than ten houses are completely destroyed, five people are killed and three other wounded due to recent avalanches in districts of Badakhshan.
Western Region: Heavy snowfall in Badghis has cut off several villages in Ab Kamari district from basic health services. The Department of Public Health (DoPH) has deployed an emergency mobile health team to the affected villages. MoPH has sent a medical team to Qala-e-Naw in Badghis province to support families under threat of landslides.
CWS-P/A Response: CWS-P/A emergency response team is on alert and coordinating with ANDMA, OCHA, IOM and other relevant organizations and stakeholders.
Based on a recent update from OCHA in Afghanistan Humanitarian Forum (AHF) meeting held on March 18, 2015 in Kabul, the main and worst affected provinces in terms of damages and number of affected families who lost their assets are Parwan and Nangarhar. Immediate needs of the affected families including food is fulfilled for the month, but there is dire need of food for the coming months. Most of the affected families have lost their stand crops in agriculture land and wheat, corn, rice, bean and other food items stocked in their houses were washed away by flood, came under avalanches or expire due to heavy snow and floods. These food items were stored by the people for one year consumption.
As per the list of distributed assistance shared by ANDMA, OCHA, IOM and other organizations, mattresses and pillows are not included which is one of the priority need of the affected families. Currently the floors are damp and sleeping on damp floor without a mattress can cause different diseases such as bone ache etc. CWS-P/A plans to provide mattresses, pillow with a plastic mat to spread below the mattress to ensure prevention from diseases. Additionally to prevent the affected community from outbreak of water borne or communicable disease, provision of health and hygiene awareness sessions with hygiene kit are also considered essential.