Situation Alert: Heavy Rains Threaten Areas of Sindh, Pakistan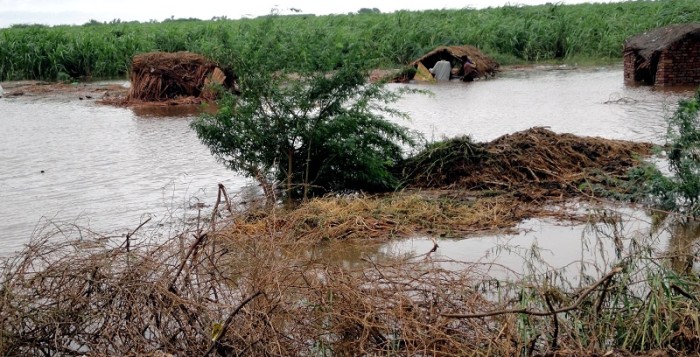 Background
Over the past two days, heavy rainfall has been hitting parts of Sindh and eastern parts of Balochistan. The Pakistan Metrological Department warns of continuing rains over the next twenty-four hours in most parts of the country, with particular heavy rainfall in southeastern parts of Sindh including Hyderabad and Mirpurkhas. Over the past twenty-four hours, highest amounts of rainfall have been recorded in Badin (212 mm), Chhor (106 mm), Hyderabad (96 mm), Mithi (69 mm), Sialkot (65 mm), and Thatta (59 mm).

According to CWS-P/A field staff, partners' staff, and media, the districts which have been affected the most over the past forty-eight hours are: Mithi, Mirpurkhas, Badin, Thatta, Tando Allahyar, and Hyderabad.
As of this morning, sixteen deaths have been reported and hundreds of families have been displaced. Some of the affected areas have barely begun recovery from last year's flooding, which could lead to even more devastation.
CWS-P/A Response
CWS-P/A is monitoring the situation and is in contact with its field staff in these areas and also with local partners. CWS-P/A staff in the field are conducting initial survey and collecting data of the situation. The response team is on standby in case the need arises to respond.