Situation Alert: Floods hit the Nangarhar Province of Afghanistan again!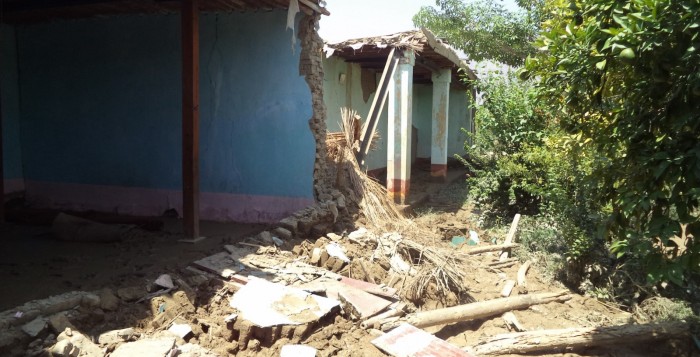 Heavy rains have once again triggered flash floods in Nangarhar province of Afghanistan. The first spell of the rains poured on August 17, 2015 as a result of which one person died, eight were reported missing, two hundred and forty houses were totally destroyed, hundreds of families displaced and a reported five hundred families directly affected. The floods have damaged tens of hectors of agriculture land, water wells and the roads between Mohmandara, Ghani Khail and Lalpura districts of Nangarhar Province.
The same area of Nangarhar experienced another spell of heavy rains on the night of August 20th and 21st between 11:00 am-12:30 pm. The heavy rainfall has adversely affected seventy more families and has caused massive destruction to additional agricultural land.
According to the observations of the Community World Service Asia's field team in Afghanistan, there is a dire need of rehabilitation in terms of shelter, food and non-food items for these affected communities.
The Provincial Disaster Management Authority (PDMA) and other organizations have deployed survey teams in the affected areas to collect information about the damages done in the area. The results collected will be shared with other stakeholders for further response planning.
Community World Service Asia's Response:
Community World Service Asia is monitoring the situation and coordinating with other organizations/stakeholders in the area and will plan its response considering the needs.
Contacts:
Nejabat Safi
Associate Director
Disaster Management Program
nejabat.safi@communityworldservice.asia
Cell: +93 799326628
Sources:
Local Authority Nangarhar