Security Needs in the Region: Developing Policy on Risk Management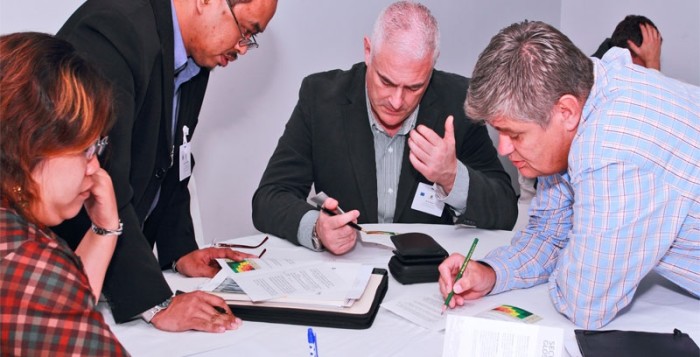 As the security needs for non-governmental organizations across Asia and the Pacific continue to grow, Church World Service-Pakistan/Afghanistan has launched an initiative aimed at addressing these security needs with a focus on Afghanistan, Pakistan, India, Cambodia, Vietnam, Myanmar, Indonesia, and Sri Lanka.
At the recently held regional conference, Field Workers to Policy Makers, aid workers gathered to provide their input and participate in the development process of a policy paper. With the key objective to capture policy recommendations from the expertise and knowledge of local aid workers, the final policy recommendations are scheduled to be presented in the coming weeks with a request to endorse the paper. Ultimately, the policy paper will be used to advocate for solutions to improve the humanitarian system.
"The conference is important to develop a better security strategy for my staff," shares a participant. "The degree of insecurity has risen and NGOs continue to lose staff."
As aid organizations continue to invest considerably in their internal capacities to ensure better security management, the paper will incorporate positive and proactive steps that are needed within the sector. And while effective humanitarian response to security should ensure accountability and partnerships between agencies, these workshops and trainings assist in forming the basis of important security arrangements.
Covering a range of topics from gender-specific risk and vulnerabilities to sustainability in risk management, the conference provided an opportunity for practioners to exchange views and best practices.