Duration

Apr 01, 2013

—

Mar 31, 2016

Location
Nangarhar and Laghman provinces
Key Activities

Political and civic education summer camps for girls
Student-centered teacher training for teachers
Community awareness sessions on the importance of girls' education
Development of teacher resource centers
Establishment of playgrounds

Participants

10,787

female students




1,089

teachers




620

parents




200

community members
Teaching is not just a job for me. It is my dream to help children learn, read, and write. Now, through the support of the project, parent-teacher committee, and community development council members, I am once again living my dream.

Zahida, a teacher in Laghman
If every organization focused on the quality of their trainings like this, for sure we would soon witness a quality education system with a capacitated team all over the country.

District Governor of Qarghai, as chief guest at the closing ceremony of a teachers' training workshop
Using these methods and activities has resulted in decreasing the number of absentees.

Nasreen, a teacher in Nangarhar
More about Education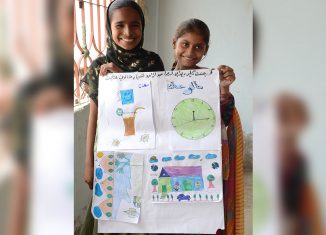 The Government Girls High School(GGPS) of Abdul Wahid Colony is one of the few functional girls' schools in Umerkot district of Sindh province in...