Peace Education in Pakistan – Key to Peaceful Living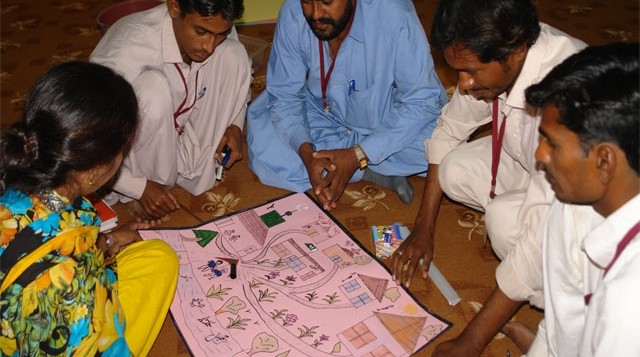 For more than four years, CWS-P/A's peace education initiatives have helped introduce peace education as a vital component of teaching and learning. CWS-P/A has successfully helped teachers incorporate the topic into the curriculum and provided resource materials including peace manuals for teachers and workbooks for students. The peace manuals and workbooks designed by CWS-P/A help promote a better understanding of peaceful living especially through solution oriented approaches.
In early December, a five day training of trainers was held in Mirpurkhas, Sindh with twenty-one teachers and six representatives from non-government organizations. Participants were equipped with training skills and received information about the peace manuals and workbooks. A total of five hundred workbooks and two hundred manuals were distributed among participants and topics on child psychology and development, human and child rights, and natural disaster safety measures in schools were discussed.
The project continues to work with schools through conducting monitoring and evaluation meetings with teachers and students. For schools that lack the resources to meet basic academic curriculum needs, it is an accomplishment to incorporate peace education. By assisting teachers through training and resources, CWS-P/A is able to reach thousands of students. Students play an important role in sharing the knowledge with their parents and siblings, thus, helping communities to be a more peaceful place for all.