Mobile Laboratory Unit Supports Kohistan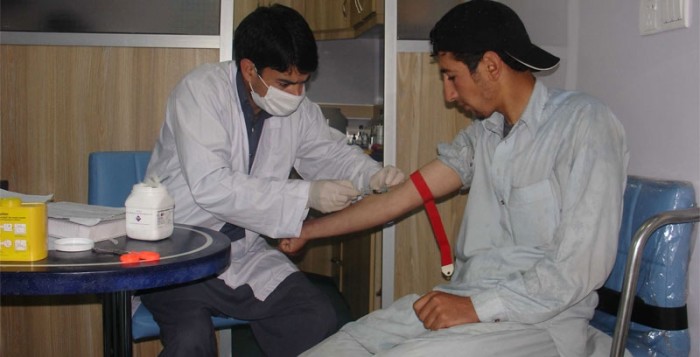 During April 2012, CWS-P/A's mobile laboratory unit (MLU) brought services to residents of Kohistan District, Khyber Pakhtunkhwa Province. The facility helps poor communities to access required health-related tests. Prior to the MLU services, community members often would travel as much as nine hours to reach facilities where medical examinations were conducted.
Nearly 2,000 tests were conducted during the month. These included chemical and hematological tests of which the frequently performed were hepatitis A, B, and C, typhoid fever, anemia, blood urea and glucose, and serum bilirubin among others. In addition to reducing the burden on the community with respect to affordability and accessibility to the health services, the diagnostic support system helps medical staff to treat patients with the right choice of medication.
The initiative provided support to the local department health system in Kohistan which still remains underfunded, while lacking proper infrastructure to provide quality health care. Moreover, its strategic placement in Kohistan District helped to improve lives of those individuals who otherwise could not access or afford treatment elsewhere.
Where ever need arises, the MLU is designed to reach the most vulnerable communities. For years, CWS-P/A has used mobile health units (MHU) to reach disaster-affected communities through which hundreds of thousands of individuals gained access to health services, health education, and medicines. The MLU can be used independently or as a complement to MHU services as it offers a way to meet additional health needs for disaster-affected communities.