Mobile Knowledge Resource Center: Groundwork and More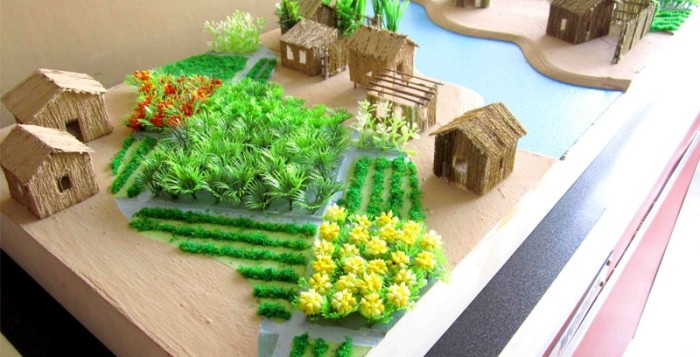 During recently conducted groundwork for CWS-P/A and SEEDS Asia's collaborative initiative on the Mobile Knowledge Resource Center (MKRC), identification of fifteen villages in fourteen union councils to benefit from upcoming workshops was completed. The training will focus on disaster education and risk reduction with students, teachers, and community members in Thatta District, Sindh Province. This is part of the overall initiative of MKRC, which aims to increase rural communities' awareness on disaster preparedness and risk reduction through a variety of activities that are made possible through the mobile center.
Once launched, the MKRC's comprehensive approach will benefit 1,000 individuals including training of trainers (TOT), town-watching exercises, sandbag preparation, emergency bag and life-saving bottle making, first-aid training, and safer construction training among other activities. From a selected village, Ahmed Buksh, an eighth grade student shared, "Floods in these two years have created a lot of destruction, and we have lost our properties and home. Training on disaster risk reduction will build the capacities of people, which is very much the need. Our village is located at the coastal belt which is some ten kilometers away from the sea, and there is always a threat." Ahmed also shared that he intends to pass this knowledge on to his community members since they are only aware of retreating to higher ground as a place for safety after emergency evacuations.
With as many as 750 students acquiring disaster risk reduction education, the improved ability will help communities to minimize future losses as they gain knowledge to cope with structural hazards. Moreover, the groundwork has further revealed the motivation of community members to gain what they view as necessary information. At the same time, it is envisioned that imparting disaster education and information to vulnerable communities through the mobile unit will maximize the initiative's outreach goals. In the coming month, staff will finalize designs pertaining to the remodeling of the mobile truck including simulation models. Both of these at present remain under construction and a launching event in Karachi is expected in December.