Long-term Assistance Needed for Millions of Pakistanis after Floods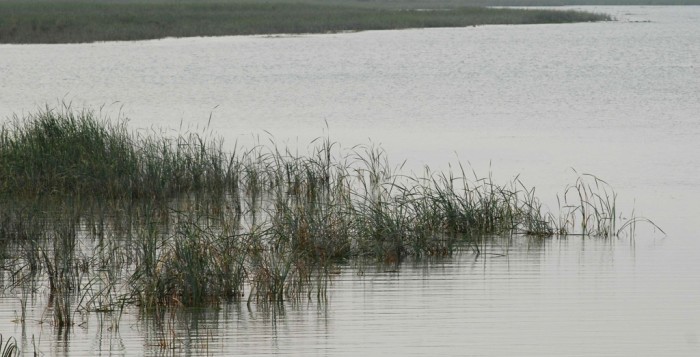 Covering approximately 160,000 square kilometers, the 2010 monsoon rains and glacier melting have resulted in Pakistan's worst natural disaster. The unprecedented flooding caused 2,000 deaths so far; this number is increasing due to the aftereffects from severe food shortage and disease. As the floodwaters inundated Pakistan's rivers and traveled from northern areas to the southern coast, close to 20 million people were affected.
Millions are homeless and have lost their property and livelihoods. Approximately 800,000 homes have been destroyed while in Sindh and Punjab provinces 6.5 million acres of crops have washed away.
Blocked roads, destroyed bridges, and damaged communication lines made reaching the survivors extremely difficult. In some areas, survivors did not receive any assistance while in other helicopters were used to drop relief items randomly in otherwise inaccessible regions. During such a complex and widespread disaster, it is possible that a lack of quality and accountability could worsen the situation for millions of affected people. CWS-P/A is actively engaging the humanitarian community in advocating and promoting the importance of quality and accountability. Many gaps exist in Pakistan with regard to quality standards and accountability and transparency of relief efforts. CWS-P/A is using training, technical assistance, material distribution, complaints handling, and advocacy at various national and local platforms to address these challenges. CWS-P/A aims to sensitize humanitarians on issues of quality and accountability as well as provide guiding examples such as the Sphere and HAP standards.
Weeks after the onset of the disaster, millions of people are still in need of immediate assistance in terms of shelter, food, safe drinking water, and health services. With time, the increasing need for longer term assistance is rapidly rising. Restoration of income earning opportunities, reconstruction of houses, reestablishment of education and health services are top priority. Additionally, other needs of the affected population need to be addressed. Reports of trauma, particularly for children and women, are prevalent. Sher Afzal, a daily-wage laborer, aged 42 shared that his children have not been able to sleep due to the noise of large downstream moving rocks and boulders and the sound of water. There are thousands of children like those of Sher Afzal's whose days of school and play have been scarred with the images of such widespread devastation combined with prolonged fear and uncertainty. Psychosocial support and other social activities are necessary to help children as well as adults cope with their experiences.
It may be easy to say that history repeats itself too often for the people of Pakistan who have been through a continuous cycle of loss and destruction over the last decade. From Punda Balla Village, Mehr Nisar, a 50 year old widow said, "I lost my husband in the earthquake, and I was living in a [pre-fabricated] shelter with my son after that. This has now been destroyed as half of the land under the shelter was washed away." Day- to-day lives of millions of people have languished and, like Mehr Nisar, await better times after the floods are gone.
However, the losses will not be easily recovered and the country will suffer economic and social repercussions for quite some time. Agricultural and livestock losses have been estimated to be above a quarter of a trillion rupees and food prices have reached astronomical rates. Direct sources of income for flood affected families remain underwater as they face the inability to profit from this season's harvest. Without shelter, sufficient food, access to health facilities, and susceptibility to disease and starvation, people in the affected areas remain at high risk for a second disaster which could be prevented with timely, appropriate assistance that meets their immediate survival needs as well as assists in rehabilitation for the longer-term.
CWS-P/A through its interventions is providing food, non-food items, and shelter items in three provinces, Khyber Pakhtunkhwa, Balochistan, and Sindh. Distribution is ongoing and will take place over a two month period, which includes two months ration for food items. Additionally, CWS-P/A is providing preventive and curative health services through six existing basic health units and three mobile health units in Khyber Pakhtunkhwa, particularly Swat, Mansehra, and Kohistan. Thousands of patients have been treated while health education with particular emphasis on waterborne diseases is also an important aspect of health services. "Eighty percent of patients at the mobile health unit in Tehsil Balakot, Mansehra District are women and children. The most common cases of disease have been diarrhea, respiratory tract infections, skin diseases, urinary tract infections, and others" shares, CWS-P/A's Dennis Joseph. Current activities directly benefit 193,100 individuals with additional 103,200 benefiting from access to health services. CWS-P/A is currently in the process of expanding its immediate relief assistance as well as planning for early recovery initiatives.