International Youth Day: Providing A Way Forward for Pakistani and Afghani Female Youth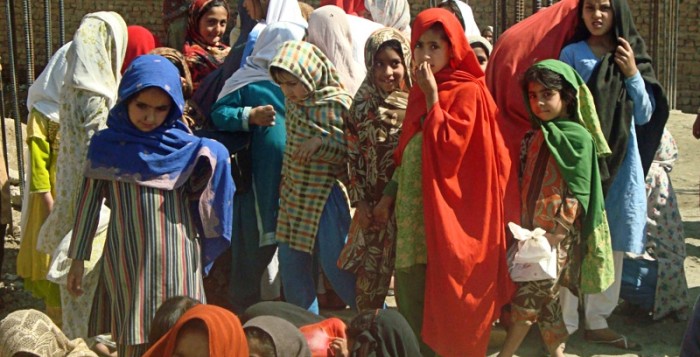 In Pakistan and Afghanistan, students often lack decision-making abilities as a result of a lack of support from parents who do not have the means to provide for the development of their children. In other cases, where the means do exist they tend to be channeled toward the upbringing of a son. Consequently, it remains no surprise that the dropout rate among girls in Pakistan is very high, and in Afghanistan, the statistic for female education (15-24 years) is at only 18.39%. Educational achievements at all levels for female students have been reported to be higher as compared to male students in Pakistan. However, female students often do not complete their education due to their family's financial situation, social barriers imposed on girls, and a lack of quality education and resources. For this reason, organizations working in the education sector should emphasize the importance of providing a way for Pakistani and Afghani girls to access quality education and meet their academic potential.
In both countries, the incidents of child labor are high. Poverty is a main reason why youth do not attend school. Children often dropout of school in order to supplement family income or in the case of a father's death, they become the main breadwinners. The fact that the standard of education is not of high quality also deters youth from attending school. For students, there is a maze of uncertainty regarding their educational career. For girls, this uncertainty is even higher due to societal dictations on their role, mainly to work within the household, and the perceived need that a family benefits more if resources are spent on education of boys. Despite academic achievements attained by girls, economic and social influences lead to low levels of female participation within the Pakistani and Afghani job markets.
Community-based organizations, national and international non-government organizations, and other associations with a range of approaches work to empower youth to enjoy both social and educational freedom. In this regard, Church World Service-Pakistan/Afghanistan remains no different in its efforts to empower youth through the promotion of peace and harmony, knowledge of the electoral processes, understanding of human and child rights, and better awareness on health issues including hygiene and HIV&AIDS. While youth benefit from knowledge sharing and group activities related these topics, the organization is also using door-to-door campaigns and working with communities, particularly disaster and conflict affected areas, to bring youth back to school.
An important achievement for the organization has been increased female attendance at schools, particularly in Afghanistan. This has been made possible through the active role and commitment of parents and the involvement of religious bodies in encouraging education. It is also due to the identified need of improving access to and quality of education, especially for girls who become empowered to pursue a future of their making.
"My parents support my decision of becoming a banker. We are the future of our country and have to make use of the talent within us," shared fourteen year old student, Mehreen Bhatti. Mehreen attended Church World Service-Pakistan/Afghanistan's summer camp in Sindh last year where she exhibited a passion for learning and significant potential. The girl's confidence about her parents' support categorizes her as a privileged young female with her decision-making ability seeking a bright future.
Morsel, a hopeful girl, wishes to become a doctor to help her people. Like many Afghani girls, Morsel may not be able to have her career dreams become reality. Unfortunately, the desire and family support are sometimes not enough to combat the financial and social constraints and education quality. The lack of essential resources needed to promote female literacy is a significant contributor to why girls do not make it beyond the fifth class. For this reason, organizations promoting youth empowerment and education must raise awareness on the importance of education, particularly for girls, and also provide resources and build teachers' skills so that the quality of education also improves.
Organizations are working with parents, teachers, and community members to bring about change in the education sector. This includes raising awareness among parents, training teachers and career counselors, and providing basic necessities in schools ranging from learning materials to clean drinking water. There are many others like Mehreen and Morsel who can benefit from assistance that enables the development of leadership skills and bring out the leader within them. Nevertheless, as signs of eagerness to build a better tomorrow remain greatly visible from the two young females, much work needs to be done to provide resources which will contribute to education and making youth more socially responsible and in particular for girls. Overcoming social and economic barriers is possible, and organizations working in the education sector should play a positive role in providing a way for Pakistani and Afghani female youth to pursue their rights and their dreams.