Increasing Reproductive Health Funding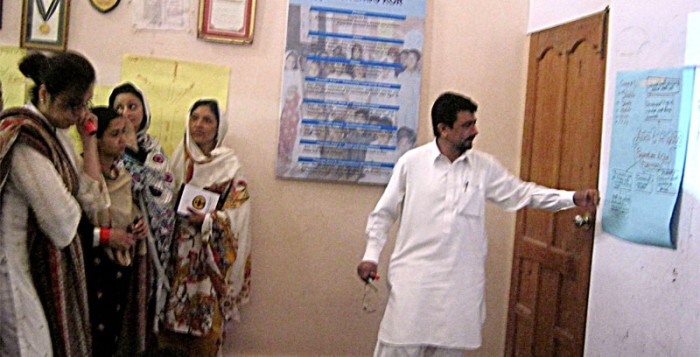 Church World Service-Pakistan/Afghanistan in collaboration with the German Foundation for World Population (DSW) has been working to leverage increased funds for reproductive health through European donors, increased national budget support, and building the capacity of NGOs. During a recent workshop, "Resource Mobilization," twenty-six participants representing local partner, Khwendo Kor, were trained on strengthening their capacities to access funds for reproductive health.
During the workshop participants took part in sessions on presenting their organization to donors and application of the Logical Framework Approach (LFA). The participants learned that through LFA they can highlight their ability to analyse problems, develop objectives, and understand Specific, Measurable, Attainable, Realistic, and Timely (SMART) indicators in accordance to the LFA approach, which is important if the organization wants to access funds. A session on effective writing, particularly on proposal writing and problem and objective analyses through LFA, equipped participants with increased knowledge and confidence to submit proposals.
Participants revealed that the benefits of the workshop included improved grant writing skills and fostering practical ideas and tips on resource mobilization. "This is a timely opportunity provided by CWS-P/A especially for our regional managers to play an effective role in resource mobilization," shared the management of Khwendo Kor.