Increasing Accountability Using Sphere Minimum Standards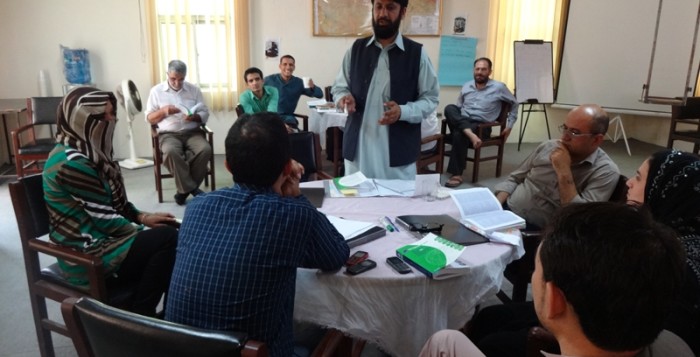 A three-day training to enhance the capacity of humanitarian workers on Sphere Minimum Standards was organized by CWS-P/A in Kabul, Afghanistan. Twenty-one participants representing international and national non-governmental organizations (I/NGOs) in Afghanistan learned the usage of Sphere Minimum Standards in order to ensure quality and accountability in humanitarian action.
The participatory approach of the workshop employed a variety of learning methodologies to address both classroom learning and sharing of good practices. Through interactive discussions, group work, case studies, competitive games, lectures and videos, participants acquainted themselves with the usage of the Sphere Handbook. Particular emphasis was placed on the project cycle with linkages to technical interventions. They learned to utilize this tool for improving quality and accountability of humanitarian actions by sharing, learning, and practicing. "Every participant had an opportunity to ask questions and share their experiences. Practical exercise helped us to explore how to use the Sphere Handbook," shared Namatullah, one of the participants.
By the end of the training, participants learned to apply Sphere in assessments, analysis, planning & designing monitoring, and evaluation of a humanitarian response program. Co-trainer, Muhammad Sufyan, shared, "Participants suggested to offer Sphere training of trainers (ToT) in Afghanistan to create and strengthen the local capacity of humanitarian workers in Sphere Standards. This initiative can potentially widen the outreach to areas outside Kabul."