In Afghanistan: Helping Women Discover Good Health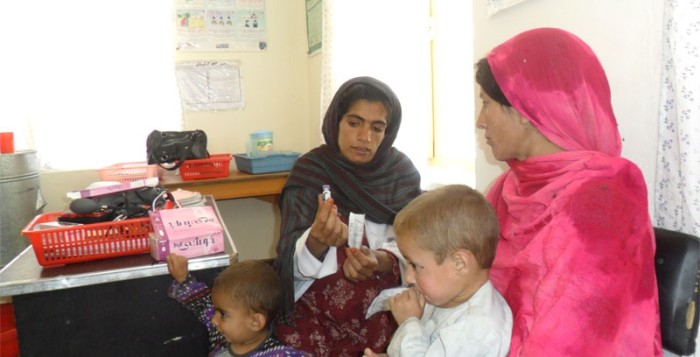 In Afghanistan, CWS-P/A's health work supports families in four districts across the province of Laghman. Through six health facilities and in July, 1,619 men and women received health services. The facilities recorded 63 new pregnant mothers with the project's antenatal care program, while 31 pregnant mothers received their fourth antenatal care visit. The project's midwives also recorded 50 deliveries and 158 mothers continue to attend postnatal care visits. Approximately 82 children received necessary vaccination and 265 children under age five have been screened regarding their nutritional status.
More importantly, 334 community members attended health education sessions and 68 spouses of expecting women attended awareness sessions on sexual reproductive health.
As the project continues, many women like Said Bibi discovered health access that previously remained unknown to them. They have overcome challenges that previously prevented them from having children. "I was anemic and given medication by the midwife at the clinic." Said Bibi resides in Dawlatshah District and often helped her husband in laborious chores. She shared that in her initial pregnancies she lost three babies.
After being linked to the clinic, she said that her family was informed about her right to gain access to medical treatment so that she could have good health. 'They informed my husband about taking care of me and that I must be discouraged from doing laborious tasks. My husband's attitude changed and I did not do any hard work."
Said Bibi delivered a healthy baby boy at the health center and was regular for her antenatal consultations.
The work in Afghanistan over the past three years is working to improve access to health services for women. Trainings on health awareness, the construction of delivery rooms, and support from community groups continues to help women and their families.
This project is funded by the Canadian International Development Agency through Presbyterian World Service & Development.