Food Security: Is enough being done?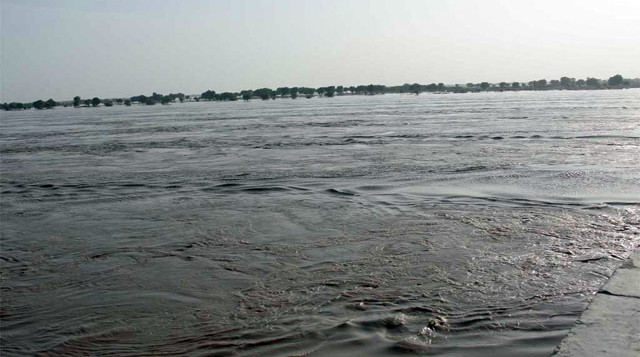 This year's theme for the World Food Day is 'United against Hunger' which no doubt is a powerful theme. There needs to be a coordinated approach at international, regional, and national levels as well as between various support institutions if we are to reduce the population suffering from hunger by half by 2015. We must be united in addressing food insecurity at all levels so that policies and strategies at the macro level prove meaningful for people at the grass roots level. The fact that the world has never seen so much hunger before does raise the question whether we are doing enough together to fight hunger? The world has now reached a critical level of over a billion people suffering from hunger!
How united are we, where on the one hand some countries have a surplus of food and grain and on the other hand many countries are suffering from famine-like conditions? Institutional policies seem to be conflicting as well, especially those dealing with developing countries. On the one hand certain institutions like Food and Agriculture Organization are promoting agricultural practices that are aimed at increasing production. But many other developing countries like Pakistan are going deeper and deeper into debt, poverty, a rise in food prices and reduction in social services, etc, contributed through structural adjustment programs as per policies of institutions like the International Monetary Fund. Furthermore, climate change is having devastating effects on food security especially in developing countries, the recent super floods in Pakistan is just one example. Much more effort is required jointly to mitigate the effects of climate change, especially by those countries that are the greatest contributors of harmful emissions in to the environment. A stronger joint response towards these factors can help reverse the escalation of food insecurity in many countries like Afghanistan and Pakistan.
In Afghanistan a third of the population is unable meet its daily food requirements, another 37% are on the borderline of food insecurity according to the 2007-2008 National Risk and Vulnerability Assessment1. Women and children suffer the most from food insecurity which has affected other development indicators in Afghanistan, such as maternal mortality rates (1,600 deaths per 100,000 live births), the highest in the world. More than half of children under the age of five are stunted, while micronutrient deficiencies (particularly iodine and iron deficiencies) are widespread. Children aren't able to reach their full potential due to low cognitive development. Countless factors are contributing towards growing food insecurity, such as decades of war and ongoing conflict, recurrent disasters like drought and floods, inflation, poverty, environmental degradation due to war and over grazing, etc.
Pakistan faces similar threats to food security. The recent massive flooding across Pakistan has dealt a severe blow to Pakistan's economic and agricultural sector. A report released by the Swiss Agency for Development and Cooperation in June 2010, prior to the floods, expressed its concern that nearly half the population (48%) was chronically food insecure2. Ninety-five of Pakistan's one hundred twenty-one3 districts across the country were identified as facing various levels of food insecurity4. Pakistan is now facing the worst food crisis in its history. Twenty million people have been affected by the floods, 20% of Pakistan's land mass5 has been flooded destroying standing crops with an estimated loss to the agriculture sector at US$ 3.53 billion6. Flooding has occurred alongside the major rivers, the land around these areas is very fertile and high yielding, and therefore, new areas have been added to the list of food insecure districts. The wheat crop to be planted in November has been severely affected as many areas remain water logged, this will potentially result in huge shortage of wheat next year which is the staple diet of Pakistanis. There is, however, no denying the fact that food insecurity is not just the result of environmental conditions, there are many political and policy level factors contributing to it. For instance, last year Pakistan had a bumper crop of wheat, yet there was a shortage of flour in the markets and the prices have been increasing continuously. Overcoming this crisis needs a long term strategy with a multi-dimensional approach.
Church World Service-Pakistan/Afghanistan has been working on food security at the grass roots level in Pakistan and Afghanistan for more than a decade. Having experienced various approaches, we believe that a community-based development approach has more sustainable results. It aims to create sustainability in securing food and empowering communities to pursue their basic rights to food, water, livelihoods, etc. Since majority of the population in both countries are based in rural areas, and are the most deprived socio-economically, supporting agrarian communities needs to be a priority.
Increasing agricultural production is necessary through technological advancement, research, improved seed varieties and cropping methods, seed banks, easy access to institutional credit, and water storage facilities, etc. However, more food production does not guarantee food security for the marginalized. It is very important to empower communities so that they can resist exploitation at the hands of money lenders and middle men; are able to advocate for their rights to access their fair share of irrigation water, government subsidies and institutional credit, etc. Skills such as better farming and livestock management practices, kitchen gardening, compost making, literacy and basic accounting, vegetable and fodder preservation, and income generating skills can equip them to safeguard their interests. These also provide some of the tools necessary for them to boost their income, seek alternative livelihoods, improve their nutritional status, fight for their rights in an organized way and develop a supportive environment within their community. It is pertinent to point out that women must be equal participants of such processes, as they carry the larger share of responsibility for agricultural activities. Empowering women economically also helps them to be a part of decision making process at the community level. However, all these dimensions of ensuring food security require strong partnerships amongst all stakeholders.
Work at the grass roots level needs to be supported by advocacy at the policy levels, the larger national/international organizations can play an effective role in this domain by advocating for policies that facilitate agricultural interventions and the rights of agrarian communities. Furthermore, such organizations can also ensure that no gaps remain between policies and their implementation. The government must also re-evaluate its priorities and allocate more resources to address all aspects of food insecurity as well as minimize the political factors that contribute to food insecurity, such as the artificial shortage of essential food products in the market and regulation of food pricing. There is a dearth of platforms at national/regional levels dedicated to the issue of food security, such platforms or networks can prove very beneficial in terms of mutual sharing, learning and promoting best practice. Therefore, uniting against hunger requires the government, civil society organizations, private sector, UN system, research institutions and representatives of those suffering from food insecurity to work together to devise complimentary policies, strategies, and approaches. These must translate into practical actions at the grass roots level. Food security can only be ensured if an enabling environment is provided to overcome it through supportive policies, allocation of resources, and good governance.
Footnotes
1: http://www.wfp.org/countries/afghanistan
2: Dawn, 3rd June 2010
3: The total number of districts in Pakistan is a bit unclear; various figures are quoted such as 121, 124 or 136.
4: The Daily Times, 22nd Jan, 2008
5: CWS-P/A Fact Sheet No: 4, www.cwspa.org
6: CWS-P/A Fact Sheet No: 11, www.cwspa.org