Fact Sheet 1: Pakistan Floods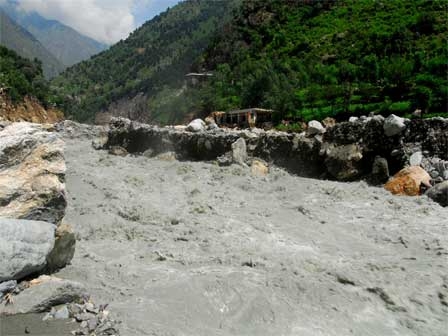 The magnitude of the devastation caused by the floods has created unprecedented challenges for humanitarian efforts. As communication lines remain disrupted and poor weather conditions hamper relief activities, concerns grow for additional flood waters. While many people still remain without food, shelter, water, and medication, some estimates suggest that one-fifth of Pakistan is flooded.
The 2010 flash floods in Pakistan combined with the heavy monsoon downpour have caused widespread devastation in all four provinces of Pakistan affecting approximately 132,000 square kilometers equivalent to the size of Austria, Switzerland, and Belgium combined. 
On August 13, Government sources shared that around 15 – 20 million people have been affected by the floods.
Six million children have been affected by the flood with some 2.7 million children in need of urgent, life-saving assistance. UNICEF has estimated that as 3.5 million children in affected areas may now be at risk of diseases carried through contaminated water and insects.
High risk exists for more deaths from cholera, acute diarrhea, and other waterborne diseases. One confirmed case of cholera has already been reported from the city of Mingora, Swat District, Khyber Pakhtunkhwa.
Over 17 million acres of agricultural land has been submerged and ripe crops of rice, cotton and sugarcane destroyed.
Floods have caused a shortage of food items and the prices of fruits and vegetables have increased on average by 25 to 50 percent.
A loss of about Rs 250 billion in agricultural and livestock has been suffered so far.
As of August 12, National Disaster Management Authority reported that approximately 724,000 homes have been damaged or destroyed.
Infrastructure such as roads and bridges have been severely damaged, in northern Pakistan, more than 100 bridges have been destroyed causing inaccessibility to many areas.
The UN has issued an appeal for US$ 460 million for immediate relief, so far 50 percent has been pledged. Much more will be needed for rehabilitation and long term development.