Exposure Visit Encourages Understanding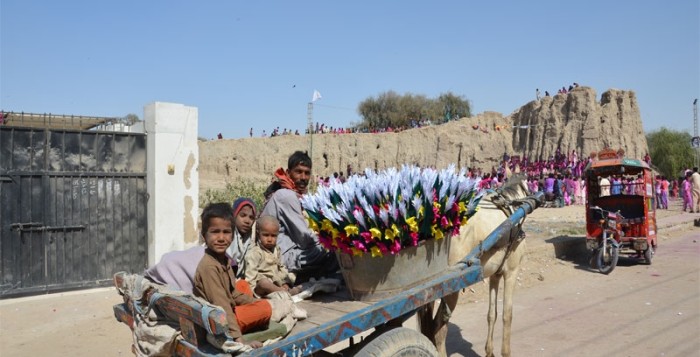 CWS-P/A continues to work with communities of various faiths to promote peaceful co-existence, mutual understanding, and respect for diversity within Pakistan. Through its commitment to work with interfaith groups the organization is helping communities engage in open dialogue on common values, human rights, and democratization.
Recently an exposure visit in Sindh helped fifteen young journalists to learn about Hindu minorities in the region. With the objective of interacting with community leaders, members, and learning through lectures, the journalists also visited temples in Umerkot District. The visit coincided with the festival of Holi enthusiastically celebrated by members of the Hindu community.
Along with its partners, CWS-P/A is strengthening organizations to promote tolerance and peace. By creating a pluralistic society, CWS-P/A envisions strengthening the capacity of community leaders to prevent and resolve conflicts. Additionally, by increasing the understanding of local media on tolerance these efforts will help encourage interaction with policy-makers and local authorities.
While mainstreaming the issues of minority groups remains integral to promoting a peaceful society, it also helps in community development. Consequently, CWS-P/A will continue to promote mutual respect and understanding between communities to bring about change and bridge gaps at the policy level.