Envisioning Peace in Pakistan and Afghanistan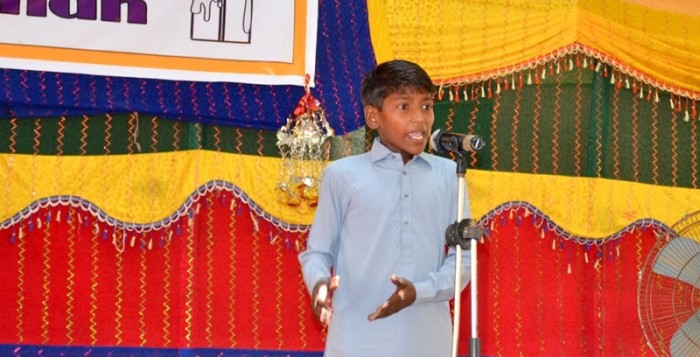 Today, the world celebrates the International Day of Peace. The UN established an international day dedicated to encouraging individuals, organizations, and nations all over the world to create practical acts of peace together. The day is a both a commemoration of the ideals of peace and a symbol of the ongoing efforts of the UN and the world to attain peace. In 2002, twenty-one years after it was first established, the International Day of Peace was cemented as a permanent institution to mark the world's progress along the path towards peace. Since its inception, it has grown in scale, coming to include millions of people across the globe who participate in events of varying sizes to celebrate the day. This year, the celebration follows the theme 'Make Your Voice Heard', in tribute to individuals everywhere who have rallied together for peace.
Given the unstable climate of both Pakistan and Afghanistan, an International Day of Peace is particularly relevant and presents an opportunity to address the issues raised by conflict and generate positive responses.
Last year, for example, workshops, seminars and peace walks were held by various organizations throughout Pakistan in celebration of the event, and in commemoration of the disastrous floods earlier in the year. As well as reflecting on the tragedy, active steps were taken by various groups to emphasize peace, tolerance, and conflict resolution. Civil society members, political activists, and journalists were among those calling for peace in Pakistan, for an end to targeted killings, kidnappings, and increasing militancy and extremism.
In Afghanistan, messages promoting peace were broadcast on television and radio to gain the attention of young people in the country, who make up 70% of the population. The national government collaborated with UN agencies to deliver immunizations to over 50,000 women and children, actively celebrating the day of peace by saving lives. President Karzai also announced the establishment of a council for peace to move the country towards reconciliation and lasting stability. A Peace Day festival held in Kabul, and cultural activities and exhibitions throughout the whole country, expressed the nation's desire for peace in the midst of continuing conflict. Round table discussions, sports events, and arts competitions engaged the people of Afghanistan in celebrating and calling for peace.
A year later, however, and little seems to have changed. Since the beginning of 2011, an estimated 4,531 people have died as a result of terrorist incidents, such as suicide bombings, bomb blasts, attacks, and targeted killings in Pakistan. Almost half of this total (2,065) was civilians. Ongoing violence in Karachi proves a stark reminder of the work to be done in Pakistan. A reported 485 deaths occurred in the city over eight months due to ethnic, religious, and political tensions and fighting.
Similarly, Afghanistan is yet to see the benefit of its council for peace, which has faced criticisms for its members – some of whom are associated with war crimes – and for what is seen as its insincerity. Afghanistan faces ever-increasing levels of civilian casualties, with 368 Afghans killed in May 2011 alone. An estimated number of 10,000 people died as a result of the conflict in 2010, and average life expectancy in the country is a shocking 44 years due to the high levels of extreme violence.
This September 21st, therefore, there is much to reflect on. While groups and individuals in Pakistan and Afghanistan strive for peace, the challenge is great and the work subsequently crucial. An International Day of Peace is a unique opportunity to join with the rest of the globe in expressing a worldwide demand for peace, but in order for Pakistan and Afghanistan to realize this ideal, the principle must be kept at the forefront of social and political thought all year round.
CWS-P/A promotes peace year round through activities with youth such as camps and peace festivals and through encouraging schools to incorporate peace education into their curriculums. These activities are helping instill the value of peace into a generation that has not seen a peaceful Pakistan. During a speech at a recently held peace festival, Khampbelldass, a twelve year old student who has studied peace education for one year, said, "God has blessed our country with amazing gifts, but peace in Pakistan has become a dream that seems impossible to fulfill." Like many other young peace promoters, he added that he aims to fulfill this dream by leading by example and teaching others about peaceful conflict resolution. By making its voices heard, this young generation has the capacity to bring positive change to a country struggling for peace.
Tolerance and conflict resolution, values espoused by CWS-P/A, are vital to Pakistan's future, as Khampbelldass and his classmates are learning.
Crucially, the UN states that it aspires to 'secure a world ready for, and worthy of, the peace.' Being heard is more than an entitlement; it is a duty. Peace must be worked for and earned. 'Making Your Voice Heard' is more than a tribute to those campaigning for peace, it is a challenge to be taken up by the global community: to demand peace, loudly and consistently, until it is achieved.