Developing Facilitation Capacity on Pedagogical Skills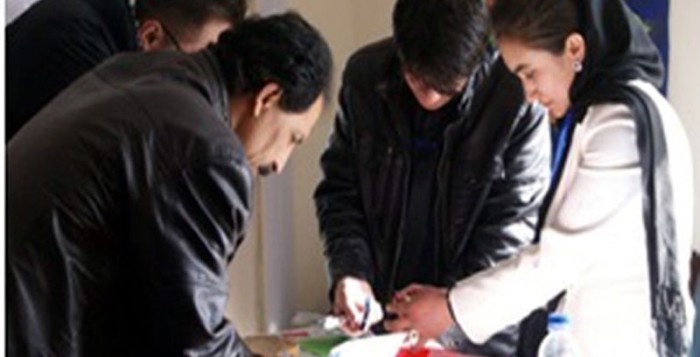 To address the needs of civil society organizations and to develop training skills of training coordinators, supervisors, and head and senior teachers from educational NGOs, a five day Training of Trainers (ToT) on Pedagogical Skills was organized for the first time in Kabul, Afghanistan. Based on dialogue with educational institutes and schools from CWS-P/A girls' education initiative in Afghanistan, this ToT was designed to offer training to teachers in order to further build their capacity as a facilitator.
Twenty participants attended this training to develop their capacity to plan, organize and deliver trainings on quality education through child centered approaches and acquire knowledge and skills to provide a safe and nurturing environment that promotes the physical, social, emotional, and cognitive development of young children. To acquaint the participants with different methods, sessions are designed on an interactive model for active participation to contribute and share experiences.
"This training was very effective, informative, and skillful. We learned different methods for teaching different subjects, philosophy of pedagogical skills. In other trainings I attended, there were more lectures, verbal, auditory type of delivery, but in this training there were more activities, different methods for delivering a lecture besides verbal or lecture type. I have learned how to teach in a more effective way, delivering a lecture, giving presentation, using different methods and techniques for delivering a lecture," said Arzoo, an English teacher at Agha Khan Education Services, Afghanistan.
The training focused on changing the perception of participants on how to bridge the gap between teaching standards and skills in more privileged private schools in the urban centers and in less resourced schools in the rural areas by sharing experiences and building linkages through one-on-one discussion. In addition to practicing presentation skills as a facilitator, participants were acquainted with curriculum based themes for celebrating math or science day and school decoration ideas to be more innovative in their specific context.
Pre and post tests were conducted to gauge the effectiveness of the training, while facilitation skills/group exercises, action plans and assessment form were features of learning impacts. Participants appreciated the enterprising network created by this ToT and committed to keep it active by sharing knowledge, new ideas, teaching methodologies, techniques and furthermore by taking the ownership of transferring and replicating the learning in their localities with the help of community. CWS-P/A plans to cater to the needs of organizations by providing additional training in the near future that will help to strengthen the methodology adopted by trainers and facilitators.
"It was a very enlightening fact that each of them specially youth had a quest for learning and was very ambitious in serving their country. They were working so hard since they used to teach in school during morning and study at university in the evening, especially girls. Most of all, learning transforms from one place to other, and this is how transformation and development goes on," said Nazakat Bibi, the workshop facilitator.