CWS-P/A's Midwife Receives Award in Afghanistan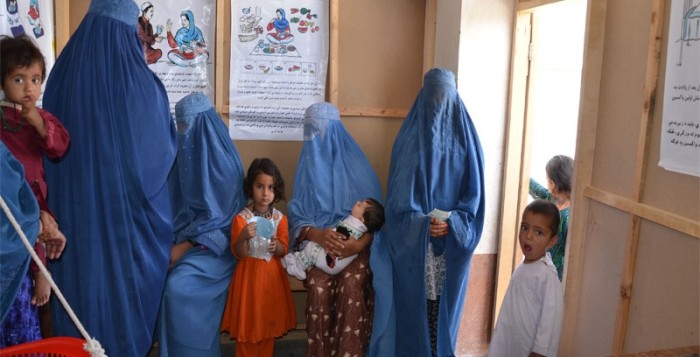 As a midwife with CWS-P/A's Nangarhar-Laghman Health Program (NLHP) in Afghanistan, Zurha, 45, received an award for the best provincial midwife of the year. Zuhra has been working diligently at CWS-P/A's Agaam Comprehensive Health Centre Plus (CHC+) located at Nangahar Province for three years.
Zuhra performs over fifty deliveries per month and conducts more than two hundred antenatal and over eighty postnatal consultations. In May, her hard work was recognized by the Afghan Midwives Association (AMA). "The award makes me happy, but there is still more that I want to strive for." Zuhra shared that she has never had any obstacles in serving people and in her career as a midwife. "I knew I wanted to help poor Afghan women," said Zuhra as she discussed why she had opted to become a midwife.
Her midwifery practice began at a provincial hospital where she worked for five years. "Afghanistan continues to face high maternal mortality rates and this is due to a lack of professional staff for safe delivery. In remote areas like Agaam, this is very true."
To overcome the challenges that prevent women from accessing medical care, CWS-P/A has worked with community health mobilizers and dedicated staff to assure the importance of women's rights to essential services. Zuhra added, "The main challenge is the lack of awareness and cultural restrictions along with insecurity. All these factors add together leading to higher maternal and infant mortality rates."
Zuhra not only provides quality health services and awareness to women; she is also a dedicated mother and wife who strives as the only income earner to make a better life for her family. Zuhra and women like her who work for improving the lives of other Afghan women can and are making a difference—particularly in the fields of health and education. As she supports her family and development in her community, she is also a good role model for women and girls who aspire to have a positive impact on the world around them. Through skill, dedication, and experience, Zuhra will continue making a difference one woman and one newborn at a time.