CWS-P/A's Health Centers Receive Appreciation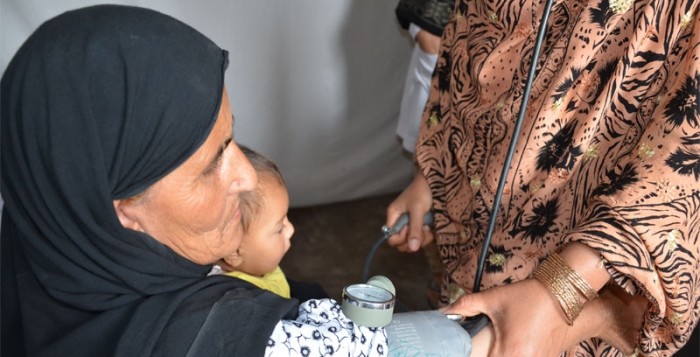 CWS-P/A's sub health center (SHC) located in Qarghai District, Afghanistan, recently received recognition from the public health department. Specifically, the public health department acknowledged the services of health facility manager, Dr. Sayed Ibrar, and midwife, Ghutai. The Chapadarya SHC serves a catchment population of over 2,900 community members. Most importantly without CWS-P/A's SHC the only nearest health facility for the community is on a trek of at least seven kilometers.
Dr. Jan Mohammad, CWS-P/A's Health Program Coordinator, shares that while coordination with the Ministry of Public Health remains vital, these awards and appreciations also indicate that CWS-P/A continues to provide quality health services. In 2010, CWS-P/A's health program also received several letters from the public health department acknowledging the overall provision of community-based healthcare in Afghanistan.
Recently, CWS-P/A's Comprehensive Health Center (CHC) in Sultanpur, Nangarhar Province received a 100% rating in a quality assurance assessment conducted by the Ministry of Public Health. Moreover, in the eastern region only CWS-P/A's Nangahar-Laghman Health Project (NLHP) secured the highest rating. The CHC provides quality mother and child health services through curative, preventive, and reproductive healthcare. In addition, the center also offers dental services and continuous health education at the community level.
CWS-P/A recognizes the services of dedicated staff members like Dr. Sayed Ibrar and Ghutai. While the NLHP through its health centers has focused on the treatment and control of communicable diseases, maternal and child care, and more recently dental care among other activities, CWS-P/A has made community participation a fundamental aspect of its work in Afghanistan. This strategy is helping marginalized communities in many ways but particularly by improving women's access to quality health services.